Parenting
Behavioral problem.. Pls help Created by

Updated on Jun 02, 2015
I have got unusual problem... my son is 4. 5 years old.. how do u teach a child manners or what should be done/not done when u go to someone else's house specially if it is a birthday party invitation.. I am honestly terrified to take my son anywhere ..the reasons are as follows:- 1. He will sit quietly for 5 min and then he will start fidgeting.. Will start complaining that there is nothing to do.. would want to go home.. even if we are at his friends place 2. If he sees something that interests him he will immediately tell me that he wants it.. Then if I make him understand that no this is not his house he can't have it. he will start throwing tantrums.. wailing and crying will start.. 3. if it is a birthday day party he will want the cake as soon as it put on the table.. otherwise again crying and kicking will start.. I am so apprehensive about my sons behaviour that I have stopped going to birthday parties and get together.. it seems we can't go anywhere where there are only adults.. he gets bored so easily.. he doesn't communicate much and is only comfortable at home playing with his toys.. I see my friend's children some of then adjust so easily to new places.. He will not even play with children his age ..he always needs something to keep him occupied.. I don't know whether I have been able to clearly say what my dilemma is.. also I should add my son has ADD and is super hyperactive.. Can these be the reasons for his having zero patience? Any kind of inputs and suggestions will be really helpful Thanks in advance
Kindly
Login
or
Register
to post a comment. | Jun 03, 2015
Thanks everyone for the help and suggestions.. Will definitely implement them.. thanks again | Jun 03, 2015
1. Before leaving for the party u could share a small story with yr child saying all the kids have to behave well and the one who really behaves nicely would get a gift. There are three rules of the game: a. Not to touch anything b. No crying or kicking. c. waiting patiently for yr turn. I am sure he would try his level best to win the prize. But if he is not able to completely stick to instructions u could appreciate him for at least trying. 2. it is better to ensure that the child has something just before Leaving and is not hungry. Children find it difficult to control hunger pangs unlike adults. 3. It is advisable not to scold the child in front of guests or otherwise as this would demotivate him and make him loose his self confidence. 4. Praising the child for small successes or even trying would be motivator for him. 5. U could call his age mates home or take him to the park or make him join some activity group so as to channelize his energies. 5. It would be better if child is allowed to express himself through drawing. 6. U could play games with him which involves concentration. Say stacking blocks, matching shapes,cutting and pasting activities or make him do actions after following instructions. 7. Praising yr child and Counting on his strengths at home and even front of others would further give a boost to his morale. hope this helps!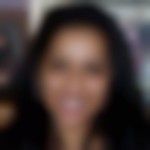 | Jun 03, 2015
Hi Paromita. I agree with Shikha. Being patient and keeping a diary of behavior can be helpful to parents. One way to encourage good behavior is to use a reward system. Children who learn that bad behavior is not tolerated and that good behavior is rewarded are learning skills that will last them a lifetime. This works best in children older than 2 years of age. Explain the desired behavior and the reward to the child. For example, "If you get into your pyjamas and brush your teeth before this TV show is over, you can stay up a half hour later. " Request the behavior only one time. If the child does what you ask, give the reward. You can help the child if necessary but don't get too involved. Because any attention from parents, even negative attention, is so rewarding to children, they may prefer to have parental attention instead of a reward at first. Hope this helps. | Jun 03, 2015
Hi Paromita! Trust me when i say this is very much a normal behavior of a 4 year old. I can understand that for us adults it could be little difficult to accept this kind of impatience. But come to think if it from a child' s point of view. If a 4 year old would not yearn for cake and demand things who would. I understand what follows denial i. e. crying and kicking is unacceptable and embarrassing in front of guests. This can be dealt with patiently. U could try following steps:
More Similar Talks