Parenting
Behaviour lessons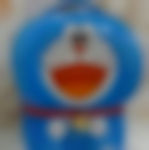 Created by

Updated on Apr 16, 2016
My son is 1year 2 months now a days he has started slapping me at times with no reasons. If i dnt allow him to do particular activity which he wants he screams n start crying n again starts slapping me. My nephew do all this with his mother n they comes every often at our place. Is my son learning from my nephew .? What should i do that he stops misbehaving with his elders
Kindly
Login
or
Register
to post a comment.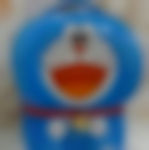 | Apr 16, 2016
Thank you so much everyone fr the advice | Apr 16, 2016
I agree vd Shikha.. U need to learn first urself to control ur anger n behave the way u want ur child to learn.... wotsoever b the situation! If he is slapping u,u need to b surely strict n compelling saying NO but avoid anger... be firm yet compelling!children this age learn from seeing than being told... set the right examples... even if like u said ur child is exposed to other children behaving like that!our children will be exposes to wrong doings n right doings through out life. .we can't eliminate wrong things or behaviour of other persons... we can just do one thing... reinforce the positive behaviours ...do the right thing in front of ur child.... way more in proportion to the wrong behaviour that he will encounter! When u slap him... its kind of reinforcing him the same thing that slapping is smthing which can be done. | Apr 16, 2016
Hi Garima Agarwal! I understand your concern. Children learn ways to express frustration through us only. I know it's difficult to control anger at times. When u get angry, try and immediately move away from that situation. This would give u time to Think and act appropriately. Whenever he hits u say NO. Tell him why hitting someone is no good. How does it hurt the hand and then u need to go to a doc and get it injected. Probably this should work!!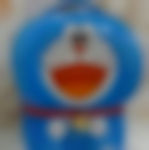 | Apr 16, 2016
Hi maam i have tried this but again same thing happens. At times i also slap him due to his behaviour n then i regret. Is my slapping him can b the reason that he slaps me | Apr 16, 2016
Hi Garima, please understand that at 1 year your son doesn't know the concept of behaving and misbehaving. It could be that your child is learning from his cousin, but then you as a mother can say no to him whenever he tries to slap you. Or just remove yourself from the moment. Once the baby realises that he is not getting the desired attention he will become normal.
More Similar Talks