Child Psychology and Behaviour
Behaviour Problem Created by

Updated on Mar 13, 2015
Hi All, My daughter is 4. 4 years old. She is in nursery class. Nowthese days she starting using disrepectful words to her grandmother. Her grandmother tries to get friendly with her,more she tries with my daughter,she gets more irritated and start shouting and using abusive words to her grand mother. She says please send dadi to her native place n all such thing. Being mother I feel bad that my daughter use such words and language. On the other hand I felt that sometimes,my MIL ask too many questions to her and may be she get irritated to that. Don't know. I tried explaining her very calmly many times in different way in different time. Sometime if I scold her for her misbehaviour,she use such words with me too. Give me some way to get out of this problem,her aggresiveness is making me feel worried and bad. Thanks.
Kindly
Login
or
Register
to post a comment. | Mar 16, 2015
Thanks to all. I really got a direction now from all of you. I will understand her and will also try to improve relation beteween her and her grandmother.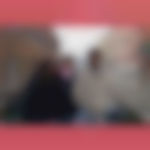 | Mar 14, 2015
Hi Manu, does your MIL live with you or is just visiting? Has something change in the house since she arrived? Is your daughter feeling neglected, you spending less time with her, you being overconscientious of her behavior, some tension in house, etc. Just check it out. Most often a child of her age shows such aggressive behavior or uses foul language to seek attention. It seems that your daughter is also doing so. Ignore her behavior for a while, don't talk to her immediately after she mouths bad words. Wait for her while, let her cool down on her own and then talk. Ask her what is bothering her. Don't worry, this is all natural growing process, it will pass. | Mar 14, 2015
hI manu, i agree with Ankita here. listen to the concerns your child has and that will give you an insight to her behaviour and you will be able to help her. also, restrict use of bad language in her environment--from TV, maids, family members. Check her friends too if you notice it. | Mar 14, 2015
Hi Manu, though this is not desirable behaviour, we need to know why the child is doing it and also help the child express the frustration she has in a healthy way. guide her to do this. the next time she says all these things, sit her down on your lap and lovingly ask her why is she saying this. understand her reasons. and make her trust you, that you will not scold her for sharing the reason with you. once you are able to extract this, you can try and sort it out. also, tell her what the desired behaviour is.. that a tantrum is not good and hurts you but her coming and telling you the problem is good and you will support her. telling children to not do soemthing, without gvign a satisfying reason, never helps. | Mar 14, 2015
Hi Manu, is there something that is particularly irritating her about her dadi. Sit her down comfortably and try and talk to her to understand it rather than scold it. Once you get a grip, you could even chat with her grandmother, or ask both of them to talk. This will help the child understand how to sort out relationships. Abotu bad langauge, children commonyl pick it up from TV, other kids at school, or an adult at home--a parent, grandparent, maid or nanny. focus on the source and sort it out. | Mar 14, 2015
HI Manu, what you are saying could be true.. as children grow up, they want to be treated as adults, and not asked too many questions or interfered too much. Maybe you could have a word with your mother-in-law to let your daughter be for sometime. with a little gap in their relationship, it might just improve for better. about bad language, make strict rules. Explain to her gently, how hurtful it can be, and how it reflects badly on her upbringing. ALso, make a rule that anytime she uses a bad word, she gets a black mark. ANd once she gets more than 7 or 10 black marks, in a week, she gets a punishment of sorts where a fave toy is taken away from her, or she is given a time-out. Sometime, these tricks help. but all the family needs to be united on this. hope this helps
More Similar Talks
Top Child Psychology and Behaviour Talks
+ Start a Talk
Top Child Psychology and Behaviour question
Top Child Psychology and Behaviour Blogs