Parenting
behaviour Created by

Updated on Feb 25, 2014
Hi, My friends daughter who is 9 years of age has off lately developed a habit of lying. Initally it happened once or twice but now she has started lying frequently to cover up the previous lies, when her father confronted her she said she was scared that he wud beat her up when he has never raised his voice on her, she indeed is over pampered by her father however treats him like a friend and has always been very honest about any issue, why would she start lying all of sudden n how do we tackle this.
Kindly
Login
or
Register
to post a comment.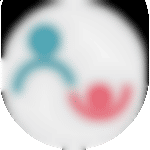 | Feb 25, 2014
Hi Michelle! Here is a link to a similar parent talk that you may find relevant: https://www.parentune.com/parent-talk/lying/952 | Feb 25, 2014
Hi Michelle! It is indeed a frustrating situation when the child starts lying. There could be many reasons for the same: the age which u have mentioned is the preadolescence stage wherein child is undergoing many changes physical, emotional, social as well as child's self concept is changing due to above mentioned changes. The child could start lying for various reasons such as 1. She knows she is wrong and her parents won't like it so does not want to hurt their feelings. 2. She is scared to make her parents furious 3. She feels she is a grown up and need not discuss all that is happening to her with parents. 4. She thinks they won't understand. 5. Her peer group wants her to do so. It is advisable please win child's trust by allowing her to share and not reacting immediately. Even if u don't like what has happened, u cud reserve ur comments till the right time. By not scolding or straightaway rejecting her behavior rather asking her better ways of handling that situation wud be a wise step. We know we want our child's best but kids do not understand that and consider us as biased, judge mental and unaware of what's happening. U. U cud allow her little freedom and seek her opinion to give her the sense of autonomy on issues which are safe for her. And on other issues which require ur attention u cud make her agree by discussing both pros and cons of taking that decision. Hope this works!
More Similar Talks
Top Parenting Talks