Child Psychology and Behaviour
Behavioural issue with 4 year son Created by

Updated on Jul 29, 2013
Hi... I am a working mother and a single parent for my 4 year old son. For the past few months i have started noticing that he is becoming quiet stubborn and rebellious. He gets agressive if something of his choice doesnt happen or i dont keep the promise which made to me. Even in most of the cases if i stop him to do somthing which he is doing... he doesnt listen at all even after prompting 2-3times or sometime more. If something doesnt happen as per his choice or i stop him... than he start pushing the person and start hitting. I live with my mother with complete familiy of 506 members and he always got he attention of everyone... but now with all these habbits i m worried about him. As i am the only parent for him... it becomes all the more important for me to grow him nicely. I do everything possible so that he doesnt feel alone.. i take him out on weekend.. do surprise him by the eatable he likes.. or games... i spend time with him when i am back home... but still he is becoming rebellious. I dont know how to handle him. Please advise.
Kindly
Login
or
Register
to post a comment.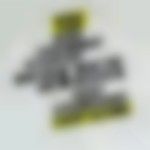 | Aug 06, 2013
Hi Suman, First of all I would like to applaud you for taking full responsibility to grow your lil 4 year old angel, whatever may be your situation. I totally agree and understand what you are going through in your life with your son. To tell you,I am also a Single mother of a 6 year old boy and a 9 month old boy. In my personal experience growing up children helps us as adults to understand exactly where we are in life in all aspects. Go to the root of the problem and reflect within yourselves when your lil boy is throwing tantrums. Analyse why he's behaving that way by observing his behavior patterns and then be aware totally next time when he is rebellious. My eldest boy has always been a very hyper active and stubborn child. 'I did realize that at one point of time, children behave in certain ways not knowing how to express their inner feelings for something they miss or what they want'. Trust me, your son will change once you CALM down from inside, your exercise daily would be to watch your own self, your thoughts, your self talks and as you accept yourself completely for what you are, I am sure things will turn out the best for both of you. ''TALK TO YOUR SON BEFORE GOING TO BED, TELL HIM STORIES AND MAKE HIM UNDERSTAND THINGS,TALK OPENLY ABOUT THINGS HE IS SUPPOSED TO KNOW. YOU DO NOT HAVE TO TREAT HIM LIKE AN AMATEUR BUT ASK HIM WHAT HE WANTS AND EXPLAIN THAT IF HE BEHAVES IN INAPPROPRIATE MANNER,IT IS UNACCEPTABLE AND HE WILL HAVE TO FACE THE CONSEQUENCES''. Use your intuition as only you have the power to transform your lil wonder. I used to think why my son behaves this way. Believe me I stopped questioning and started leading him in ways he had interests. Find out what activities both of you can do together,spend quality time after your work hours. Have a discplined routine timings, see how your son will out grow certain behavioral issues once you both connect well and build your inner strength. TRUST THAT HE IS A WELL BEHAVED CHILD. Now, I am so proud to say that my boy is such a responsible son and a brother,accepting life positively and I LEARN A LOT FROM HIM TOO. Live one day at a time and live life happily. How much better can your life get? Love - Prathibha | Aug 02, 2013
Dear Suman, Since your son is 4yr old am sure he can talk very well. You need to find out if he is trying to imitate someone. There are chances that he has seen his friends getting things done by throwing tantrums and by getting aggressive. Second you can always divert his mind when he get aggressive. Other points have already been discussed by shikha and gaurima. Hope it helps you. | Jul 30, 2013
Dear Suman. This could be a temporary phase but it is better to try to nip such behaviour in the bud. I second what Gaurima and Shikha have said- talk and make conversation with your son, especially when he is upset. If he is agitated or rebellious, you may stop him and speak to him in a soft tone; ask him why is he angry and how sweet he looks when he is smiling and talking properly. The important thing is you need to keep calm in such situations as your irritation may rub off and make him more agitated. Hope this helps. | Jul 30, 2013
Hi Gaurima and shikha.. thanks for your valuable advise... and i would try to impliment them. Gaurima, you gave a wonderful idea of playing with him in a manner that he gets the lead and understand responsiblity. | Jul 30, 2013
Dear Suman! It is a very sensitive issue and needs to be dealt with tactfully. A 4 year old child understands everything that is going on in his/her environment. He even knows that the authority figure i. e. father is not there and the other family members who are there would not scold him ever. Secondly he might be having many questions regarding this issue in his mind. we generally tend to keep our children away from our problems. But kids are very smart they in their own way take out meanings which are not correct sometimes. This behavior might be his way of retaliation that he is missing father figure and is angry with u for not being able to have him around. It is advisable that please discuss with the child issues such as why he is not with u without blaming anyone so hat he does not carry a negative image . Wat do u expect from ur child in such a situation? How he cud play a responsible role? What can be done to make things better? The unanswered q's once solved will simplify child's life. The answers should be such that it does not hurt his sentiments, and does not make him against anyone. Hope this works. | Jul 29, 2013
Dear Suman, It's so good to know that you are very caring for your child's needs and being a single parent you feel more inclined to give him the best of the best. Though your intention is great and the energy you are putting is quite a lot too, but your child is somehow not getting and absorbing the right messages. May be he should know that everyone can say no, everyone can make mistakes, everyone can ask, everyone can talk; and also that NO one can shout, No one can hit, No one can throw things and if anyone chooses to then their are consequences to be faced. Moreover it will be good idea for you to discuss with him about your long to do list and how you have to go about doing it, how much you love him every day and how sad you feel when you find him hitting. you may find useful to play games in which he is the captain who have to check that the team behaves well, you can make poster with him showing five things which people should not do, you can do role-plays to make him learn good ways of expressing his needs and anger.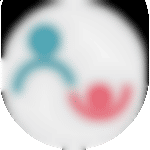 | Jul 29, 2013
Hi Suman. Please paste go through the blog on "handling aggression... ". The link as follows. You may paste the URL. https://www.parentune.com/parent-blog/handling-aggression-in-children/198
More Similar Talks
Top Child Psychology and Behaviour Talks
+ Start a Talk
Top Child Psychology and Behaviour question
Top Child Psychology and Behaviour Blogs