Parenting
Being a Mother.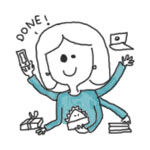 Created by

Updated on Nov 01, 2012
Dear All, came across this inspiring note on Motherhood. Am sure, would be a good read for all Mothers on Parentune. com. I am a Mother The officer at the Driving License counter asked the lady "What is your occupation?" The woman seeking renewal of her license seemed to be puzzled. So the officer said "Ma'am, are you employed, have your own business or........ The woman replied "Oh, yes!! I have a full time occupation. I am a Mother" Officer: "We don't have 'mother' as an option for occupation. I will write it down as 'Housewife'. That takes care of all questions. " This had happened long ago, and was forgotten. Years later when I went to get my license, the Public Relations Officer was a somewhat pompous woman. "Your occupation?" she asked in a rather authoritative tone. I just had an inspiration and replied "I am a researcher in the field of Child Development, Nutrition and Inter-personal Relationships" The lady officer stared at me in amazement. I calmly repeated my statement and she wrote it down verbatim. Then, unable to conceal her curiosity, she politely asked "What exactly do you do in your profession, Ma'am?" I was feeling good about having described my occupation so calmly and confidently. So I replied "My research projects have been going on for a number of years (Mothers never retire!!). My research is conducted in the laboratory as well as in the field. I have two bosses. (One is God and the other is my entire family). I have received two honours in this field. (A son and a daughter) My topic is considered to be the most difficult part of sociology. (All moms will agree!!). I have to work more than 14 hours every day. Sometimes even 24 hours are not enough and the challenges are tougher than many other professions. My compensation is in terms of mental satisfaction rather than money". I could see that the officer was thoroughly impressed. After completing the licensing formalities, she came to the door to see me off. This new viewpoint about my occupation made me feel much better on my way back home. I was welcomed by my 5 year old research assistant at the door. My new project (my 6 month old baby) was energetically practicing her 'music'. I had earned a small victory over the Governmental red tape today. I was no longer 'merely a mother', instead I was now a highly placed functionary in a service vital for mankind - Motherhood!! 'Mother' - Isn't it a great title. Fit to be added to the nameplate on the door!! By this standard, Grandmothers deserve to be called Senior Research Officers. Aunts and other ladies of that age group can be called 'Research Facilitators' Please share this with all mothers, grandmothers, great grandmothers, all ladies currently holding posts like didi-tai-chachi-mami-mausi-bua and more :-)
Kindly
Login
or
Register
to post a comment.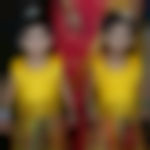 | Apr 26, 2016
Great article. Loved it. | Aug 20, 2013
Awesome viewpoint... | Jun 10, 2013
The article is nice agreed.. but then asking for "motherhood" to be added as a occupation is a bit too much.. next we would see "father" "grand parent" "sister" etc etc to be on the list.. if a relation is an "occupation" then one needs to to rethink ...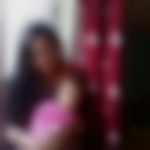 | May 20, 2013
superb!!! a new defination to parenthood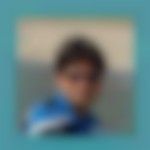 | Mar 21, 2013
superb share !!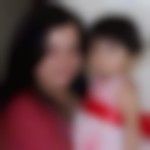 | Jan 30, 2013
Super Like!! Being a mother is demanding job, and of course it is least appreciated one!! If everything is well your 'bosses' won't thank you, but if something goes wrong be ready to be blamed... But then one hug from your kid, nd you forget all pains... :) | Jan 28, 2013
Super ! Just loved the article. I always felt the same. Motherhood is most demanding and tough job but the rewards are excellent , enriching and fulfilling. Kuddos to all the mothers. | Jan 25, 2013
Superb article | Jan 24, 2013
Just too good... Superb article.. | Jan 24, 2013
Just too good... Superb article..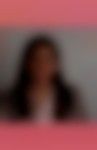 | Jan 16, 2013
Kudos to all the Junior/Senior Research Officers... Life would be practically impossible without these officers...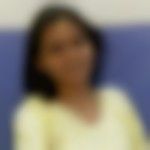 | Jan 15, 2013
very good article on motherhood.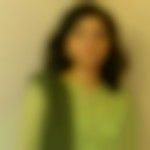 | Jan 08, 2013
Yes Praveen,Its absolutely correct ,Motherhood is the toughest occupation in the world. | Dec 20, 2012
Beautiful written and so true.... motherhood changes our life so much and keeps us busy since we wake up to the bed. And even sleeping time is not ours. Mind always calculating what my kid has eaten today n what all is missing ...has she or he has eaten fruit ... enough food ... their studies ...so much to do. So Salute to all mothers and their occupation 'Motherhood' | Nov 06, 2012
Thanks Praveen ! it feels good to be validated.... | Nov 03, 2012
Only after going through the challenges of parenthood do we realize what our mums went through raising us.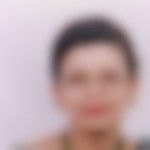 | Nov 02, 2012
Very nice article. | Nov 01, 2012
Absolutely, only a mother knows that the term "working mother" means every single mother in the world. It IS a 24-7 job with no holidays and very limited sleeping time.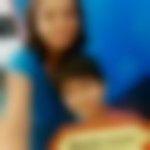 | Nov 01, 2012
Very well written article and am sure every woman knows it's the most difficult job in the world.. | Nov 01, 2012
Thank you for sharing this truly inspiring note. Our role as mothers, is often overlooked and unappreciated. Its time 'Mother' is added to the list of occupations and professions as it is a full time job which challenges all aspects of one's being- physical, emotional and mental. There are no holidays but the 'job satisfaction' is derived from the love received, the happiness shared by the children and the opportunity to watch them grow up to be wonderful and beautiful people ! Love the titles suggested for grandmothers and aunts :)
More Similar Talks
Top Parenting Talks