பெற்றோர்
belly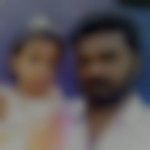 Created by Updated on Jul 25, 2019
Mam, எனக்கு delivery (c sec twin baby) ஆகி 2 year ஆகிறது. After delivery belt போடாமல் இருந்து விட்டேன். Now exercise or yoga செய்தால் முதுகு வலி ஏற்படுகிறது. எனது தொப்பை யை எவ்வாறு குறைப்பது. ? 2 year கழித்து belt போடலாமா?
Kindly
Login
or
Register
to post a comment. | Jul 31, 2019
c section 5 month aguthu stomach romba perusa iruku inima belt podalama | Jul 30, 2019
hi Brindha Devan ! if it's been two years after c- section delivery, u could begin with yoga and light exercise.. belt might not help at this stage,as 2 years is pretty late.. cut down carbs, sugar, refined flour, junk food etc..
More Similar Talks
Top பெற்றோர் Talks