Parenting
Big Belly is it normal? Created by

Updated on Jun 06, 2014
hi my daughter is nw going to be 2 yr old .. she has a big belly .. i asked my docter too bt he said this is normal .. bt whenevr we meet someone every one pointed tht why her stomach so bloted? plz suggest do i consult with another doc,or is this normal ..
Kindly
Login
or
Register
to post a comment. | Jun 09, 2014
thnk u all :) | Jun 07, 2014
Dear Swati. I too would say that big bellies in little children are normal. To add to what the fellow parents have said above, I would say is that since your daughter is only 2 years, she has not completely lost all her baby fat. As she grows, she will become leaner (look thinner) and taller. Her body shape is likely to even out in another year or so. My son is 2 years and 3 months old and has suddenly lost weight from his tummy area. His torso looks too thin compared to how it was a few months back. But since he eats well and has sufficient activity, we are not concerned. So give it time :) | Jun 07, 2014
Hi Swati, Big bellies are generally ok as long as they are not indicative of any underlying problem... does your child every complain of stomach aches, ache in her lower back, ache in the abdomen area or the uterus area etc. If she does, it may do well to consult with a specialist. Otherwise, ensure she gets enough exercise for the children of her age... going up and down the slides, swinging, etc. Hope this helps. | Jun 07, 2014
Hi Swati! Big belly in toddlers is usually normal. But if u think it is bloated it could be due to following causes: 1. Constipation for which u need to look for child's bowel movement, pain while passing stools. Remedy: keep the child hydrated, give lots of fibre. 2. Bloating related to indigestion of food: such as lactose intolerance. Remedy: u need to get tests done to reach diagnosis. 3. gluten intolerance: which is lack of enzyme to digest gluten in body. Remedy: u need to look for food sources to which child has sensitivity. 4. celiac disease: which leads to pain in stomach and discomfort. Please get a thorough check up from gastroenterologist. Hope this works!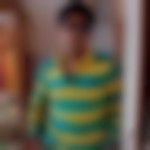 | Jun 06, 2014
If i was in your place i would consult a well known gastroenterologist instead of asking a regular pediatrician. Please visit one as soon as possible. He/She is the only one who can help u with an answer. Don't panic its not some major thing to be much concerned about & moreover it may not be any issue at all. I am asking u to visit just to know the details of the issue & be relieved by knowing exactly what it is n why it is like that...
More Similar Talks
Top Parenting Talks