Babycare
BIG NO to food Created by

Updated on Sep 15, 2016
My 6 month 7 days baby not at all interesting in taking food. Close his lips so tightlyso that I can't put spoon in his mouth even he turn his face when I take a spoon near to his mouth n crying anything or if lucky input something in his mouth he didn't swallow or put it outside I am not forcing him to eat but I am worried about his health. He is exclusively on my feed. His doctar told now my milk will sufficient for his further development. Please mommies guide me how to make him interested in food till now I have tried dal chawal khichdi, Apple purée, banana shake, Apple shake, veg soup, and cerelac rice & wheat Apple both
Kindly
Login
or
Register
to post a comment.


| Nov 05, 2016
yes 1 more thg plz buff d baby post she/he is fed else chances of baby vomitting will b more .... n if the baby caughs while u r feeding immidiately stop feeding and buff d baby (let d food come out its ok) but dont keep feeding then n comfort a lil1 ... remember patience is the key to feeding as they cannot eat frm big spoons like us nor r they that fast in eating its a lot of time n patience as baby wants 2 explore their taste buds .... in rice based stuff at d start i gv mine lil1 khichadi n elaichi bannana n after 10 days i inluded sooji halwaa .... she really responds well ... at times after 15days down d line u can gv mashed veggies frm ur own plate while u eating ... try eating in front of ur baby n make yummy tummy faces n b loud n say wow etc to show her/him that we too eat food (this worked for me) hence sharing wth u ... u may hv ur own thing u can try dear ... tk cr gn sd


| Nov 05, 2016
no worries glad i could help ..... d position in whc baby will hv food is sumthg let baby decide .... my lil 1 eats while she is on her bed in d usual sleeping position ... key is make d baby comfortable ... also remember they hv natural reflexes due to whc they will act as if they are about to vomit but they dont as its a new chg 4 em as we r weening em away frm BM .... so gv d child sometime 2 get adjusted my lil1 took about 10 days and more and then she started eating ... try feeding bannana - elaichi 1 else may get cold .... 1st 10 days gv mashable fruits but ur baby will b more comfy wth 1 particular fruit so gv dat fruit n later 1 rice based food (dont gv kanji) u taste d food n if u like it baby will like it ... after 10 days gv wheat based food may b sooji halwaa or daliya or something like that trust me mk d baby comfy | Nov 05, 2016
Hey jitna thanku so much.. best way to handle baby.. please tell me one thing more in which position I should feed him.. rite now I am giving him slanting position m tired in in sitting position but he throw it all so I put his head to the pillow m then I feed him but some time he start coughing hence vomiting. Please advice what to do


| Nov 05, 2016
also check if wat works for ur baby interms of making her/him smile and once they smile u can put food inside d mouth and keep doing wat makes em smile .... i keep a toy above her head (not very near and i up down the toy 2 make a distraction for her and make her eat) it is tough but if u knw the tricks u will b able 2 manage it btr .... most imp be patient and offer in small quantities (initially they wont eat more than 1 or spoon n will hate it) but if u r patient baby will learn from u


| Nov 05, 2016
when i spoke 2 ny doctor he said we cannot force the baby 2 eat.. if forced then lil one will do as u said like tight lips, throwing/vomiting food... hence stop feeding d baby anything at that time and comfort her/him.... wait for 1 hour no BM no food nthg to be given in that time then try gvg food if still baby shows resistance then wait for 1 more hour 4 baby 2b hungry ... till d time baby is not really hungry they wont accept food ....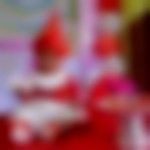 | Sep 15, 2016
Yes .. Same here.. My doughter doing same.. Close her lips and turn her face and if some thing inher mouth she throw on me ..i have tried solid, liquied, sweet, salty food but i m fail. I m worried. Doctor says always give some soild.. I have no answer. I m also waiting for mommies positive response.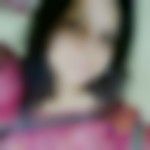 | Sep 15, 2016
pta ni aajkal kise bache paida ho ry h... i think this is every mother's problem


| Sep 15, 2016
may be he is not ready to take solids. my son was also doing same thing. give him food when he is not very hungry. at this age 2-3 teaspoon is also ok. | Sep 15, 2016
Will not sufficient****
More Similar Talks