Food and Nutrition
big problem for eating Created by

Updated on Mar 12, 2016
my son not having food properly nowadays. dont know wat to do. i am gvg his favourite food. then also he is not having. some times am getting more irrating. beating him.... dont know how to make him to eat.... help me
Kindly
Login
or
Register
to post a comment.


| Sep 08, 2016
I think beating is a bigg nooooo!!!! Let the baby realise he is hungry then only he will appreciate food ...ask ur child u want to eat something... if he says no let him go for some time!!!!don't force him.. it will make the situation worse. my paed suggested me that there are phases n dis too shall pass. don't be over bothered. he said if ur baby is not eating and u are worried u also don't eat anything. this way u will not fell guilty. but trust me even if he is having his milk only for few days it's ok. remember it's just a phase. n children definetely know when dey are hungry!!!! let dem realise that and respect that!!!! n don't be guilt ridden. if he is happy and active and not cranky at all just be happy!!!he is fine...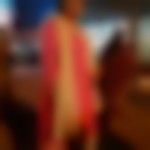 | Jun 15, 2016
same with my daugther she wont eat any thing | Mar 13, 2016
hmmmm. thank u. but he wil concentrate oly the work wat he is dng.... not eating. | Mar 13, 2016
Hi here its this one big task which every mom faces and kids I guess just loves to be to be naughty... my son is also a fussy eater... and I keep trying different ideas how to feed him. .. one way I tried which is working these days is I give him clay n moulds. I sit with him.... we both play with the clay and I keep giving him bites as well.. | Mar 12, 2016
s. ur correct.... need oly patience b4 child...... thank u sister...... wil try ur tips.... | Mar 12, 2016
Hi Nirmala. I think this is a very common problem with kids of this age. Believe me u tend to lose patience with them, but being a mother you have to keep the utmost patience and trust me it's like testing times. First of all never beat up ur kid if they r not having there food, reason being food has to be enjoyed and not taken as a punishment. And at this tender age if this sticks to their mind then it will go a long way. My kiddo is the most fussy eater. But I have found out ways to feed him. Will share few tips maybe this might help. Try giving fruits, make smoothies, different types of cheela, dosa, upma, idli and now ineach of these use ur expertise as a mommy and add the vegetables which the kid doesn't like... Hope this might help.. | Mar 12, 2016
thank u for ur reply. feel little free. gvg confident.....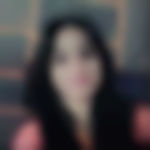 | Mar 12, 2016
You may also put food in his favourite plate and ask him to eat himself.... initially they may not eat tummy full... but slow they will get used ,also gets them independent!... first let them eat, will take time.... its absolutely ok.... after some time u see them playing with the spoon,.. rice.... then take over your lead..... feeding him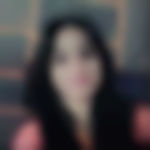 | Mar 12, 2016
Hello Nirmala!.. This is very common problem which almost every mother faces. when our kids don't eat we get angry and beat them .But, I would say than beating ,first raise your voice. I guess you have already done it and finally beat him... Take your kid outside,divert him by showing him birds,sky,tress... create a story then and there.... keep talking.... if u have plants at home.... ask him to water them.... put some story books in front... such little things may divert them ...the ball will be in your court!... you can tell him that your turning off the tap if he doesn't eat or your leaving him and going out.... depending on your child's behaviour and situations. Understand his weakness and act accordingly.... All the best..... Happy motherhood:) | Mar 12, 2016
2 yr and 10 months | Mar 12, 2016
how old is your son nirmala? | Mar 12, 2016
please help me anyone
More Similar Talks
Top Food and Nutrition Talks
+ Start a Talk
Top Food and Nutrition question
Top Food and Nutrition Blogs