Parenting
Bipolar disorder Created by Updated on Dec 31, 2019
What are the symptoms of bipolar disorder?
Kindly
Login
or
Register
to post a comment.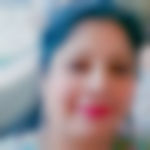 | Jan 19, 2020
Rimjhim Roy the symptoms in adults are Feeling unusually "high" and optimistic OR extremely irritable Unrealistic, grandiose beliefs about one's abilities or powers km Sleeping very little, but feeling extremely energetic Talking so rapidly that others can't keep up Racing thoughts; jumping quickly from one idea to the next Highly distractible, unable to concentrate Impaired judgment and impulsiveness Acting recklessly without thinking about the consequences Delusions and hallucinations (in severe cases) @ @ @ | Jan 02, 2020
Shikha Batra ma'am i want to know the symptoms in adults... | Dec 31, 2019
Hi Rimjhim Roy ! How r u doing!Hope everything is alright! Here are some of the symptoms of bipolar disorder in children. Severe mood swings , Hyperactive, impulsive, aggressive or socially inappropriate behavior, Risky behaviours,decreased need for sleep,Depressed or irritable mood most of the day,Grandiose ,Suicidal thoughts or behaviors .Children with bipolar disorder experience symptoms in distinct episodes. Between these episodes, children return to their usual behavior and mood. | Dec 31, 2019
Hi Rimjhim, symptoms are confusions and impulsive behaviour.
More Similar Talks
Top Parenting Talks