Parenting
Blocked nose Created by

Updated on Jul 22, 2013
Hi Friends, My daughter is close to 5 months old, every alternate night have observed she has difficulty in breathing due to blocked nose (mucus is hard or semi solid). Have tried applying Vicks occasionally. Please help me, my mom applies coconut oil twice a week and body massage every week. Thanks Srini
Kindly
Login
or
Register
to post a comment. | Aug 12, 2013
Hey... my daughter faces the same problem n I use nuclear drops 1 in each nostril 3-4 times in a day... apart from tht I heat some aijwan seeds in the oil n then strain it n then massage her with that. While massaging warm the oil. This has helped a lot.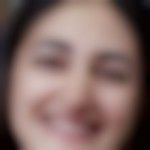 | Jul 26, 2013
Dear Srini, apart from medications n nasal drops, u can try home remedy. Before making your baby sleep give her a massage on her chest n back with desi ghee. All her congestion will be absorbed.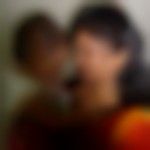 | Jul 25, 2013
Use Otrivin nasal drops | Jul 23, 2013
Thanks Shikha and Kirti | Jul 23, 2013
Dear Shrinivasa. You could try sitting with your baby in a room filled with steam. I used to sit with my babies in the bathroom with the shower running until some steam developed. The steam helps in clearing nasal and throat congestion and is really very effective. You could try doing this twice a day. Please refrain from using vicks for your baby. | Jul 23, 2013
hi Shri.. Vicks is not recommended for infants. It may cause burning sensation as well. My son would have this same trouble when he was 4 months old. My doc advised Nasivion nasal drops. Safe for infants. You can put 1-2 drops in each nostril. Helps instantly. | Jul 23, 2013
Hi SHri! I agree with Miichelle! It is advisable to put one or two drops of lukewarm water salt solution in her nostrils with a dropper three to four times in a day. it is made by taking half bowl of lukewarm water mixed with a pinch of salt. this mite make her sneeze and all the mucus stuck will come out. But do not put till 1 hr after giving feed and not more than two drops. Do check how hot the water is by testing it on ur hands first. also one can put the steamer on in the room just to maintain humidity for half an hr or so. Raising the head by putting pillows wud help the baby breathe easily n sleep. Or u cud make the baby sleep in a rocking chair with head up. As soon as the baby is asleep u cud shift the baby to cot. | Jul 22, 2013
since you said that she has this issue every second night, it could be because the mucus is accumalated, try giving her warm water with some rock sugar dissolved in it, it helps melting the accumalated mucus. also the coconut oil that you use ensure you put some ova in it and warm it before its applied on her head or body. | Jul 22, 2013
Thanks Michelle, will try out with eucalyptus oil. | Jul 22, 2013
Hi Shri, your princess is too small, please avoid using vicks as its not recommended in kids unless she coughs, my daughter is 7 monhts, since she was 3 months she has been facing this issue on and off, what i do is i use a few drops(4-5 drops) of eucalyptus oil in the bathing water, and 2-3 drops on her bedding which makes it easy for her to breath, along with that i also using Otrivin Nasal Drops for babies just 2 drops in each nostrils opens up blocked nose immediately, if she is coughing as well, you can rub very little(less then a pinch) below her feet and on her palms, dont worry she will be fine soon! take care! | Jul 22, 2013
Hi Shri,
More Similar Talks
Top Parenting Talks