Parenting
bm sufficient for 3 month baby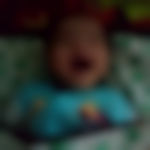 Created by

Updated on May 10, 2017
my baby is 3 mnth old exclusively on bm... but I think it doesn't fills his tummy. as during day time he drinks for half n hour n sleep but wake up in half an hour or an hour, but he doesn't cry but he put his fingers, or clothes whatever he gets in his hand and if I offer milk then he drinks. full day he doesn't sleep at a stretch of 2 hours also and because of this he becomes sleepy at night, so he sleeps for 6-7 hours at a stretch without feed. so my concern is that should I start fm for two times in a day so that his tummy remains full. pls suggest
Kindly
Login
or
Register
to post a comment. | May 12, 2017
I have heard that we should not disturb baby sleep or feed while they sleep as there brain develops whem they sleep. I was also feeding my baby in sleepat night every 3hours. m not sure yet if I can continue or not so will consult doc n let u guys know.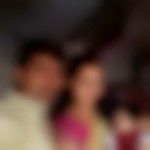 | May 12, 2017
yes I also agree wid kanchan n preethi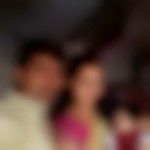 | May 12, 2017
drink plenty of fluids(without sugar) n water it does wonder.... use methi seeds, more milk (1 ltr/ day), jeera, garlic, fruits n dry fruits also vegetables... also saava leaves helps increasing bm... bm is best 4 baby rather than fm n other.... definately u'll get a gud result.... n u can also use shatavari kalpa it's gud... Anyway try 2 increase bm... | May 11, 2017
feed your baby in sleep, they will drink, I tried | May 11, 2017
check his weight... if weight gain is adequate it means he's drinking enough... and encourage the habit of sleeping long hours at night... but if weight gain is not as expected he probably isn't full..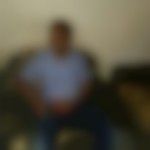 | May 11, 2017
Hello dear u don't worry mere baby bi 3 months ki h vo bi aise hi krte h doctors kehte isme koi problem ki baat ni h jb bi baby ko bhukh lagage vo apne aap uth jayega | May 11, 2017
I think Sonam u can feed him in sleep also.. try if he takes.. after tat again he'll sleep only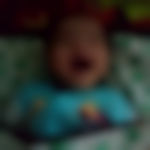 | May 11, 2017
Pratiksha read all comments, u ll get Ur answer.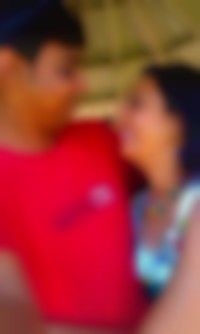 | May 11, 2017
i have same problem pls suggest me what to do???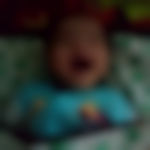 | May 11, 2017
yeah jisha. I think u r right.. | May 11, 2017
Sonam what i believe and have understood for the sleep consultants, is that allow the baby to sleep and now since they are growing they can sleep at a stretch of 6hours! They are understanding the difference between day and night and indeed getting sleep trained. And BF is again a demand! So if he requires he will get up before 6hrs also or may sleep till 6hrs.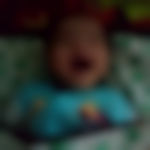 | May 11, 2017
and my mum n all say that let him sleep if he is sleeping.. if he ll b hungry he ll cry or get up.. he is adapting the adult pattern of sleep..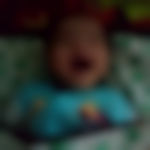 | May 11, 2017
hi Tanny, his weight is being increased.. but regarding growth may b u r right.. if I wake him up for milk he just drink for 2-5 mins n sleep , so that is y I don't disturb him while his sleep.. | May 11, 2017
hi,my baby is also 3 months on bm she does xactly the same thing. I have to feed her whenever she kicks fingers. u said she sleeps for 6 hrs at a stretch ,I think u should wake her up in between to feed ,letting her sleep for so long hours may be harmful for her growth.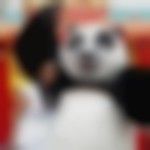 | May 11, 2017
Hi, babies putting fingers/cloths in their mouth immediately after nursing is not an indication of hunger. Sometimes they do it to comfort their hardening gums, sometimes they do it for no apparent reason. Secondly, baby feeling hungry frequently is not an indication of low milk supply - could be growth spurt. Our bodies make as much milk as the baby needs. If the pee/poop count is normal there's no need to worry. Just feed on demand.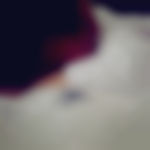 | May 11, 2017
even i had the same tension as you but then i realized that stress is inversely proportional to BM. more the stress lesser milk.. so before u try eating food for increased BM... first thing to take off from our minds is the stress. rest all ll follow. no worries.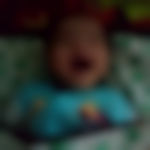 | May 11, 2017
thanks rahina, Vivian and Shilpa.. I ll continue with bm only as my baby passes adequate urine , stool and he is active, but I was only worried.. but thanks to you guys.. ☺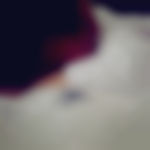 | May 11, 2017
switching to formula milk will make him sleep for more hours as formula milk does not digest quickly so they may feel full. and tht is gointg to reduce the mothers milk supply as the child demands less. BM is a sucking reflex.. the more the baby sicks the more the body produces. so shifting to formula will make the demand less. and if a child drinks 60ml Bm, then he has to drink 80ml of formula milk to equalize the nutrients tht he gets from BM. rather than providing him formula i suggest that you express your milk from one breast during early mornings and feed him that once he wakes up and then feed him directly on the second breast so tht he gets his tummy full. this way your supply will also improve as you express the demand is increased. hope its useful to you.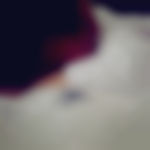 | May 11, 2017
babies around 3months will sleep for total of 15 to 16 hours. usually 10 to 11 hours at night and the rest hours spread over the day with short naps lasting for an hour or so. if the baby is not able to sleep at night for a stretch and is cranky then it indicates he might b hungry. no baby will sleep with a hungry tummy. secondly if he is wetting around 8-10 nappies a day suggest tht Bm os adequate and there is no weight loss too. medically, normal wt gain is atleast 600 gm first month and 900gm 2nd Nd 3rd months. in a weekly basis , around 150- 200gm if he s gaining then all is well. ☺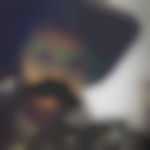 | May 11, 2017
hi sonam fm is given purely for weight gain. if you have received suggestions from non medical sources to give fm if baby is not sleeping sufficiently well, then unfollow them. paediatric & lactation consultant advice fm only when baby is not gaining adequate weight & only if it is critical for the growth of the baby. if your bm is enough for baby to play & be active, then no issues. if you are confident that your bm is not enough, then please contact lactation consultant... get an advice from paediatric or lactation consultant to give fm. also check if there is any factor in surroundings hindering baby's sleep. thanks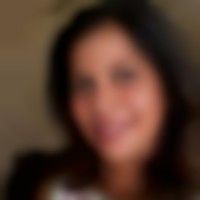 | May 11, 2017
BM works as per demand and supply. how much milk is demanded that much milk is supplied and sufficient for babies. We feel that probably it's not enough and that's why they don't sleep or put fingers and clothes etc in their mouth. I have a 4 mth old baby and she does exactly what you mentioned,however her weight is appropriate and she passes alot of urine and stools. Just relax and take it easy. Drink lots of water that way the baby is not dehydrated and he/she gets enough of water in BM. Waking up often in 10 - 15 mins is sometimes because of the weather being summer. All the best.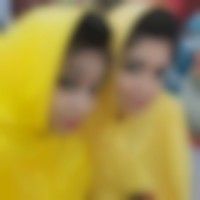 | May 11, 2017
my baby is also doing same thing and she is 2 months old.. i dont know whether bm is sufficient for her or not.. she starts crying evry half n hour or hourly.. what can i do?? | May 11, 2017
kindly suggest my baby is 6 month old. what is best food for her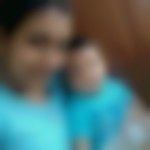 | May 10, 2017
My baby was same.. i n beging he was taking milk for 30-45 mins but aftr 2nd month he was like finished in 15 mins. Look like he is in hurry burry or i strt to feel my milk is getting low.. But my dr.. Said some baby speed up aftr first month... They took enough milk in that less tym also.. If he is happy playing and all dnt worry. Just give him nice massage before bath.. It helps in relaxing baby to take long strech naps | May 10, 2017
Actually Sonam as the baby grows latching is quick and intial one minute baby sucks vigrously. And then slowly rhythmically sucks. So if that is making you worry then relax! But the later part that is when you take him outdoor inspite of feeding well he cries means issue is something else. Can it be interrupted sleep?! As you say your baby takes 30 mins nap, then he should be wanting a nap in another 90mins.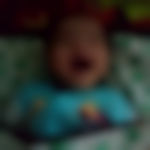 | May 10, 2017
yeah Rituraj he sleeps around 12-14 hours. but the way he latches d nipple n drinks at v fast pace like he is too much hungry..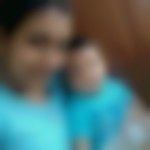 | May 10, 2017
The way to know if baby is full is he is playing or sleeping nicly.. If he is awake in noon not much sleep.. In night he is taking long sleep.. Just count his sleep is 15-17 hours.. If he is taking in btwm 15-17 hours then he is fine.. Nothing to worry. Dnt give formula... If baby wont feed full they cry pr being cranky.. But ur baby is not dng anythng. 2) Thing abt putting fingr in mouth 3-6 mnth age is for this phase as baby gums are developing they feel itchiness in moth so they sooth themselve by putting finger or cloth btwn gums.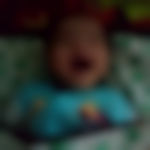 | May 10, 2017
thanks jisha but every time I offer milk, he drinks like he is too hungry n if I don't offer then he takes cloth n finger in his mouth. being at hi cn feed him several times as per his demand but sometimes, taking him out before making him proper feed but in half an hour or an hour he starts crying, n this is happening from 1-2 week.. | May 10, 2017
Hi Sonam! The criteria of judging sufficient breast milk is not only sleep but weight gain, urine and motion of the baby. If that is met, then you should not be worried much. And babies are not like adults about sleep. It is not necessary that if they sleep in the afternoon they won't get sleep at night or vice versa. According to me You should not be in hurry to start formula milk.
More Similar Talks