Parenting
boldness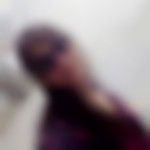 Created by

Updated on May 20, 2017
how to make my baby bold
Kindly
Login
or
Register
to post a comment. | Jun 05, 2017
Sneha ! at home u could ask him to express his views on current topics or carry on just causal discussions on any random topic . for instance begin a talk about what he wants to be when he grows up or if he is made the CM for a day, what he would do to improve the situation of his state. praise him for expressing his views. do mock drills and teach how he could say his points expressively. or u could record his videos when he speaks and show him when he finishes where he could have done differently to make it look impressive. u could make him see how debates are held, and participate in those when he is ready to. or take him for story telling sessions which are held during summer camps or even otherwise , where children participate and become confident orators. hope this will be of help to u!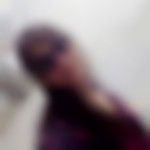 | May 24, 2017
Thanks mam but i want boldness means talking someone with confidence. ... he is very bright student he comes first in school from last 3 year. . he can't talk somebody in fluency. . . . maybe he feels shy or anything else . . . I can't understand. . | May 20, 2017
hi Sneha Agarwal! I appreciate your concerns. u could look for Lakshay's strength. motivate him through those by displaying his pics , his certificates, or capture moments when he is happy and make a collage and put these on the wall. allow him to Join a course of his interest and let him participate in competitions. for instance skating, judo, swimming etc. tell him participation is more important than winning . also let him express his mind , praise him when he opens up. give him opportunities to come forward and contribute by giving ideas for sibling or home or planning of vacations. don't forget to appreciate him with praise and approval . always say positive things to him such as ' we r proud of u', ' 'u r special to us',' we love u baby' . hope this will be of help to u!
More Similar Talks