Health
bones Issue Created by Updated on Jan 06, 2017
Hello all my daughter is 10months now im giving her ceralac one time salty n one time sweat apart from dat sometime dal or vegetables puree or paneer but she is very fussy eater her weight is close to 8kgs n its been almost a month have noticed cranky sound from her shoulders n knee she is on teething as well from 5 n half months im giving her calcereaa n vitamin d as well as advised by her doctor very woried plzzzz advise what to do not understanding wht to do on her weight n bones issue ...... some body told me it is normal in winters is sooooo plzzz tell
Kindly
Login
or
Register
to post a comment. | Jan 11, 2017
ok mansi thats good... | Jan 10, 2017
yes richa I consult homeopathic doctor asked me to increase milk products n increase d calcerea dose | Jan 10, 2017
hi mansi , my daughter is 7 months old and she has d same problem of bone cracking sound in knee.. I have consulted doctors both paediatrician n orthopaedic... they said its normal as baby ligaments are growing and this sound will go by age.. nothing to worry.. have u consulted doctor for the same? thanks richa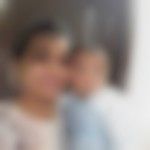 | Jan 07, 2017
my baby is 9 months old and till now I have not given him salt and sugar as doctor advised to avoid it .I agree that it becomes tough but i am trying to avoid it so instead of sugar I have introduced him dates for sweetening his dishes I make receipes of oats,Ragi,dalia,suji with dates and use a pinch of cardamon and dry fruit powder. I also add fruits to the dishes but as it is winter I don't use much of fruit from few days I have started using dried apricot and prunes which has a high nutritional value and my baby loves these receipes.. For vegetables puree I add milk in it and he likes it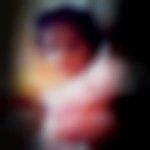 | Jan 07, 2017
hello , if Ur child is active and achieving all developmental milestones on time .then not to worry much. try khichdi , dal chapati . oats with fruits .. all should be cooked and then mashed or grinded . adjust the thickness as baby likes. u can give sweet potatoes , ghee , butter, avagado papaya Kerala raw banana powder , saathu mavu to increase baby' s weight. and crancky ness is due to teething .... I suggest to try other foods other than cerelac. mine also having same prblm do not worry . fussy kids are very hard to handle... race care and relax ....
More Similar Talks
Top Health Talks