Child Psychology and Behaviour
Books Created by

Updated on Aug 30, 2017
Need suggestions of books which will be helpful for age group 10years
Kindly
Login
or
Register
to post a comment.


| Dec 09, 2017
dffss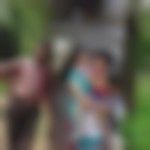 | Sep 07, 2017
Hi am Pushpamurthy, working as staff nurse. I have 2 kids, elder son 10 yrs old, and younger daughter 6 yrs old. Sometimes because of my working pressure I displacing my anger on my kids. when they did small mistakes also. when am alone I will think no it should not happened, bt when they did mistakes I cont control myself. so please suggest me how to manage myself and my kids. | Sep 01, 2017
Hi Shabina, It would be better if he reads the actual Greek mythology first before he starts Percy jackson. Because Percy Jackson is a mix of fictional character and Greek mythology characters. My general observation is that children who read Percy Jackson get Greek mythology all wrong. Having said that, it is perfectly alright to read it.. and do not worry if he is stuck with one genre. At Every stage, children stick to a particular genre. Some kids stick to one particular genre for long. As long as your child indulges in reading, encourage him, as reading helps in expressing his own ideas through his writing. I think your child is on the right track. Let him explore more. | Sep 01, 2017
Thanks all, I am it will help, Carol thanks dear for suggestions he already has finished harry potter series. Now a days reading percy Jackson, I was worried is it OK for him to read such books or I should switch to different types books.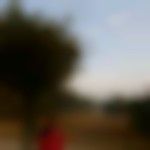 | Sep 01, 2017
hi... there is a good collection of sudha murthy mam's short stories. They are really good. u can find them in Amazon. | Aug 31, 2017
Hi Shabina, Children of this age love adventure, fantasy and thriller stories. If he hasn't read Harry Potter yet, he can start with that. At least the first 3 books in the series are not too dark.. By the time he starts with 4th book, he would have out grown his fear. Mysterious Benedict society is another good choice. Dragon rider, inkHeart Trilogy or any Book by Cornelian Funke are great for Fantasy Genre. You can introduce Dystopian novels like Giver. If he is hesitant to explore other genres, you can read aloud to him or have a shared reading session using a new genre. Once the plot gets interesting and when you know your son is into the book, gradually avoid reading to him and leave the book around where he can often come across. He would definitely pick it up and read on his own. This has always worked with my son. Don't hesitate to read to your 10 yr old, I read to my son even now who is going to be 12 soon and we have shared reading session too which we enjoy a lot as it gives opportunity to discuss the book as well as his other interests. | Aug 30, 2017
hi shabina khan ! make him visit to the library or u could take the membership of a nearby library , and take him to different sections and let him try books of different genre such as science , fiction, comic , drama etc. I am sure gradually he will develop interest in other genres too.. talk about what he read in the book,let him narrate lil bit everyday in his own words,and ask questions. this would develop his interest further. hope this would be of help to you! | Aug 30, 2017
My son is reading haunted books and then gets scared how to change his book choice, and suggest good books please
More Similar Talks
Top Child Psychology and Behaviour Talks
+ Start a Talk
Top Child Psychology and Behaviour question
Top Child Psychology and Behaviour Blogs