Parenting
Bossy behaviour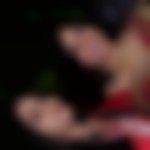 Created by Updated on Jun 10, 2015
Hello friends, My 6 year old daughter behaves very badly and bosses around,She treats me like her servant and is becoming rude day by day. She is turning from a sweet kid into an aggressive kid and thinks that No one loves her while she have 2 elder real sisters. She behaves good with strangers and outsiders but misbehaves with family members. How to teach her that she should talk properly to her elders?(No one in the family is of such nature)
Kindly
Login
or
Register
to post a comment.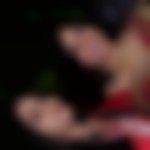 | Jun 11, 2015
Thank You @Jaswinder I will keep these things on my mind :)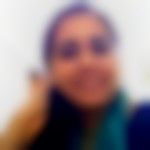 | Jun 11, 2015
Hi Simran, as I see it as a life coach and a mother i that there could be various reasons. One is that such behaviour sometimes stems from a child just trying to get control of a situation as she has two elder siblings and she might be wanting to assert her presence. Secondly, kids sometimes are simply mimicking behavior they see every day,they do watch teachers , parents and elders always telling others what to do and how to do. Tips: you just need to monitor what are the triggers, be patient, model good behaviour, give her some power & responsilbilty and praise when sh is polite. :)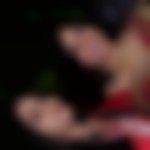 | Jun 10, 2015
For being the youngest in the family, is she getting pampered a lot by the family members? Do you give in her demands easily? Sometimes it happens that the kids behave so good and disciplined outside and try to be "The good girl" and try to please everyone. But it's hard to keep the same good behaviour all the time and at home, they take a little more Liberty on their loved ones. When she talks rudely or disrespects you, tell her "this is not how we talk to people in our family esp. elders. If you don't talk politely I will not respond. If you want to talk or ask something, repeat it in a nice way" and you refuse to respond if she disrespects you. Remind her to ask politely. Let all the elders in the family follow the same rule. Ensure to tell her often that you love her and also make it clear that it's only her occasional aggressive behaviour that is not loved by everyone. | Jun 10, 2015
Hi simran sharma, The very first step is to be aware of the patterns that have been created over the time with your child. Ask yourself, "What's the behavior I'm seeing, and what am I doing in reaction to it?" Understand that patterns are particular to each person, situation and child. For example, some parents have trouble dealing with anger themselves. They jump right in, as soon as they hear or see a problem, and get in the kid's face. This only escalates the situation because if you respond aggressively, it teaches your child that aggression is how you solve problems. What you can do about aggression -Respond Quickly,Stick to the plan,talk about it,reinforce responsibility,reward good behavior and probably limit TV time as well. And most importantly don't shy away from seeking help, if need be, if you think the situation is getting out of control.
More Similar Talks
Top Parenting Talks