Parenting
Bossy Mums Curb Kids Creativity Created by
Updated on Feb 06, 2013
hi friends, read this piece in today's TOI. Researchers found that mums who correct and direct children often tend to limit their creativity and imagination. I agree. Do you?
Kindly
Login
or
Register
to post a comment. | Feb 10, 2013
Hello Radhika! Pls copy n paste the link in your browser ! | Feb 10, 2013
http://m.timesofindia.com/home/science/Bossy-moms-curb-kids-creativity/articleshow/18360927.cms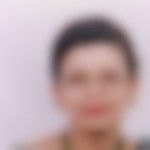 | Feb 10, 2013
I have nt read that article. Can you please post it here? Thanks | Feb 07, 2013
Same here Payal.. the unnerving bit is when our children get accustomed to mum hovering over everything and suddenly we want them to behave like grown up kids and be more decisive.. the tough bit - trying to change years of conditioning.. | Feb 06, 2013
Guilty as charged. When I read the report I realised I am a "controlling mum", though I still have not become a "helicopter mum", the type that keep hovering around their children. I have decided that I will allow my child to play free and take her own route rather than set time and ask her to hurry up or tell her how to do things best. | Feb 06, 2013
I agree too Neetu. Constant correcting and directing may become more of a habit than a necessity for some mums. So at some point, we all must let go :) | Feb 06, 2013
I agree with the you Neetu, after certain age kids learn themselves what is correct , but they definitely need our guidance..