Parenting
Bottle Battle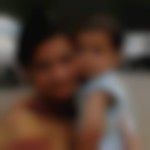 Created by Updated on Sep 04, 2012
Hi! My 2. 5 year old is still drinking milk from bottle. He is quite happy to drink juice, water, or any other drink from a glass however, when it comes to milk he requires his bottle. I am trying to get rid of his bottle.. I tried getting him a nice sipper, we tried making it look extremely cool and fun thing... he wouldnt even keep that in his mouth. Then I got him an animal shaped glass (one of those cute little things), we had a little success with that. We even tried giving him in a regular cup, making him feel like he is one of us... Now I am out of ideas and patience. What I have noticed is that he likes drinking milk - 1. when he wakes up in the morning 2. after his afternoon nap 3. before going to bed at night. All three times he is sleepy, so he likes to just get the bottle, more for the comfort than for the content. Any suggestions?
Kindly
Login
or
Register
to post a comment. | Sep 05, 2012
Rashmi, I have a confession of epic proportions to make here. If this were Hollywood I would be on 5 magazines slamming me for this. Here goes. My daughter is 5, and she wont drink milk without a bottle. Since she does not drink milk at all while awake, I have continued feeding her a full bottle of milk while waking her in the morning. While she knows she is drinking milk, she drinks it without complaint. It is the easy way out for me and I dont know if it is harmful for her in any way. She finishes one bottle in a minute, whereas, if I give her a cup of milk, it will take an hour or cajoling for her to sip half of it and throw away the rest.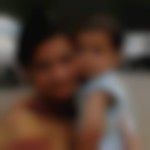 | Sep 05, 2012
Bhavna, Praveen and Sreelakshmi, Thank you all so much! I will definitely try your suggestions and will update here if I finally get rid of the bottle :)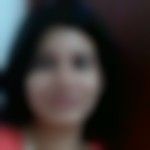 | Sep 04, 2012
Hi Rashmi, Transition from Bottle to Sippy Cup/Cup can be really challenging but is definitely possible with some dedicated and innovative efforts suiting your child. Firstly make it a gradual and relaxed process; of course it requires loads of patience. Just like your son, even mine used to comfortably drink water/juice from the Sipper but not milk. My toddler loves babies so one fine day I did a playful activity with him. I told him since bottles were meant only for babies why not gift them to another small baby. I made him put his bottles in a box and I gift wrapped the box. The next few days he asked me for the bottle I kept saying we have to gift it to the small baby and so now he (the big boy) had to drink from the sippy cup. Slowly he got accustomed to the sippy cup successfully. Secondly since most children love to emulate their favorite older siblings/cousins/friends, casually make him observe how his 'role models' drink milk and tell him that's the grown up way to drink milk. Thirdly even if he is drinking water from the sippy cup praise him for that. Positive reinforcement works. Initially though the milk quantity they consume might reduce they will get used to the new medium as time passes. Fourthly try a new bedtime routine by reading out his favorite bedtime stories so that he slowly gets less dependent on the bottle for sleep. The positive part is your son has already an experience in having water/juice from sippy cup so it's just a matter of time when he would surely get accustomed to the sippy cup for milk too. All the Best!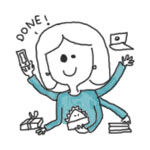 | Sep 04, 2012
Hi Rashmi, i feel its the comfort and security of a bottle that matters more for the child. They are just used to it and has now become a habit. I think, there is merit in telling him in a conversation that he is a big boy now and that he should now start drinking milk from a cup. And maybe if at all in one of your trips to a shopping mall - if his eyes catches the fancy of any mug/cup - you should use that as an opportunity and let him know that you would buy it for him - but then he should bid goodbye to bottles. Am sure, once he says yes, then its half the battle won. | Sep 04, 2012
Hey Rashmi , when i had to make the shift for my daughter from bottle to glass even i tried buying new and fancy kind of glasses but all had failed (actually i think she was attached to it emotionally more than actually having a need for it), what worked was that one day i actually made a crack in the bottle and then showed it to her , she understood that the bottle was broken/leaking and of no use , there was still some fuss, she refused to go off to sleep as she was used to the bottle in the bed... but we just waited it out and eventually she would get tired and go off to sleep and it took her about 3 days before she fell into the new routine to sleep without her favorite bottle ... and we heaved a sigh of relief.... For starters even if your son misses one of the nap sessions in the day i think it is ok , he will go off to sleep sooner in the night so the fuss for the bottle might not last that long... hope it works..
More Similar Talks
Top Parenting Talks
+ Start a Talk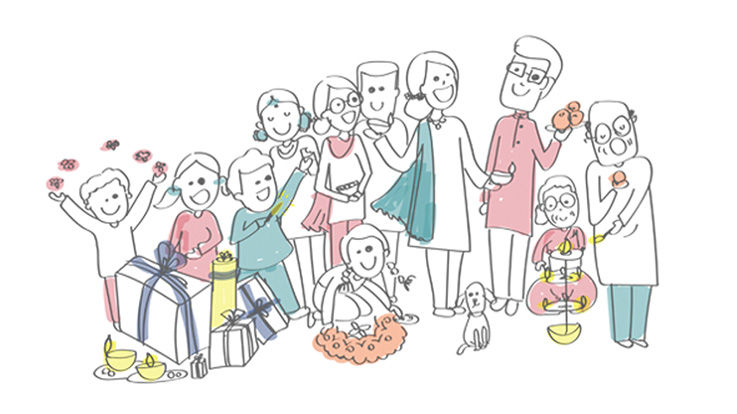 Parentoon of the day
Lighter side of parenting
Top Parenting question
Top Parenting Blogs