Babycare
Bottle feed to Breastfeed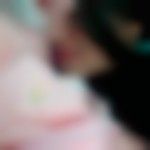 Created by

Updated on Jan 11, 2017
Hi guys... is it possible to bring bottle feed baby to breastfeed? As my. LO is premature n two n a half months... I want to breastfeed him bt he is refusing constantly...
Kindly
Login
or
Register
to post a comment.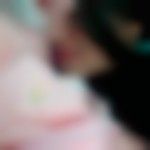 | Apr 03, 2017
@Manchsat.... still trying n trying.... he is almost on top feed... he takes mine only one to two spoons as my milk supply is also low coz he doesn't suck for long.... really sad n depressed.... do u hv any solution do share plz ...any lactation consultant or some other.... | Mar 09, 2017
is she directly taking from you now? did u try | Feb 16, 2017
Try nd nly try..... i had d same problem.... i tried nd while giving bottlefeed i slightly swift d bottl nd put my nipple into his mouth..... in d strtng he used to suck nly2-3times but now he s addicted to suckng..... try to give ur nipple wen ur baby shows signs f hunger nd not wen he cries due to hunger.... while cryng dey wil nt take d bottl evn nd in d case wen child s xtrmely hungry first try to calm him through bottl den nly insert him ur nippl.... it's diffclt nt impossbl.... my own persnl xperienc | Jan 11, 2017
prathiba even i am facing the same problem initially i was not having milk my baby got addicted to bottle feed now i am getting little milk when i started giving he is refusing my milk later I observed the problem with my nipple he is unable to hold like bottle nipple then i am using nipple sheilds then he is drinking a bit.. check whethr u r also having the same problem.. and also it is better to feed them when they r about to wakeup at that time they will atleast drink some milk. if they woke up completely they won't drink my son do the same i feed him when he is in trans my son is one and half month baby. or else pump ur milk into bottle and feed | Jan 11, 2017
Try try.. that's the only Way.. force your lo to bf when she is very hungry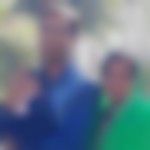 | Jan 11, 2017
hmmm .it's ltl difficult bt nt impossible start with bottle when he starts drinking meanwhile insert ur nipple but remember first press ur breast so that milk from ur nipples start to flow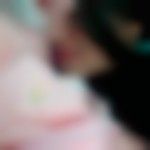 | Jan 11, 2017
@ Manchsat... alrdy started trying bt baby starts crying n he alwz searches for bottle nipple... Plz give tips aapka b same case h plz help me out on this... | Jan 11, 2017
yes bottle to bf possible.... my baby was premature too... I started bf from third month... first two month I pumped n gave as per ml required in paladai n bottle. | Jan 11, 2017
if pead approves to start bf baby ..then start trying
More Similar Talks
Top Babycare Talks