Babycare
Bottle Feeding Created by

Updated on Mar 24, 2015
Hi, my daughter is 2. 3years old. I m trying 2 stop her bottle feeding , i gave her milk in sipper , glass but she didn't drink it. For almost 5days she didn't take milk. So again i gave her bottle bk. Now she is taking it. Wat 2 do?
Kindly
Login
or
Register
to post a comment. | Mar 25, 2015
Hi Swati, try small quantities in pretty mugs, sippers, or give cold milk from a straw. get an older child/friend whom she likes, a cousin or sibling, to have milk with her and when she will see that child having from a cup effortlessly, she too may enjoy it. you can also send your daughter to this friends or cousins place during milk time, so that in a different environment, with the other child, she might feel more ok trying out a new thing. | Mar 25, 2015
Hi Swati, it is difficult to wean children off. 1) try giving her a version of milk such as cold chocolate shake or tea or something that has milk but not the way she associates milk in a bottle 2) give her small quantities like half or one cup only in the beginning and gradually increase. 3)praise her when she does finish that small quantity (but be careful of not offering her a treat after she is done wit the milk else the child associates drinking milk as an unplesant activity for which she is being rewarded 4) you also sit down with your cup of milk with her and play games such as who finishes it first 5)make it pleasant such as sitting in the balcnoy, talking or listening to stories while she is having it 6) take her to a friendly dentist or doctor who tells her how bad her teeth will become 7) lastly have patience :) | Mar 24, 2015
Hi Swati ! We all would agree to this old habits die hard. especially kids rarely are comfortable leaving their comfort zone. So the trick to get rid of this habit needs smartness , patience and perseverance too from yr end. There are many ways u could try doing so :1. Invite an older cousin with whom she is comfortable with and close too. Give milk to both in the same size glass. And say let's see 'who is gonna finish first from the glass'. u could also take this child's help in motivating yr daughter. kids forget everything when it comes to winning a game 2. u could build a story that her favorite character too has milk from Glass and has grown taller and stronger. 3. MAgic:She has grown taller and make her stand against the wall put a mark on the wall before and after she finishes. And tell her that she has become taller. She would be happy to hear that. 4. Reward: U could give her a smiley or a star on success. 5. Grabbing attention:organize a puppet show or use placards and build a plot where the story revolves around two children amongst whom the one who used to have milk from glass wins. 6. U could try giving milk with attractive straws or Sippers. hope these ideas work.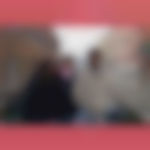 | Mar 24, 2015
Hi Swati, you will have to make drinking milk a game. Stick the picture of her favorite cartoon character in the bottom of a glass. Make it a game encouraging her to find which character has brought the milk today for her. Through stories ask her to gift her bottle to some poor child and then reward her with her favorite doll for her charity. Try differently, come up with an interesting idea. You never know what will click. But show patience. Don't scold or get irritated. It is the child psychology. The more you will pester the more she will show reluctance.
More Similar Talks
Top Babycare Talks