Health
Breast feeding on left side! Created by Updated on Jan 18, 2016
My baby screams when I feed him on left.. He is happy drinking on right. The pediatrician said he may only suffer from gas problem n nothing else to worry.. But he continued to be so.. Im not sure why! And he is 2 months old. I feel that he is not filled by feeding only on one side!
Kindly
Login
or
Register
to post a comment. | Jan 23, 2016
My baby is 1 month 24 days old he when I feed him from left side it's not panning that much but on right side pains a lot latching problem was their or his grins r strong I don't understand still I feed him help me ... I want to feed but pain is horrible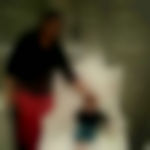 | Jan 21, 2016
Hi Padma! I noticed the same in my 1 month old but that was also because she was not able to latch on my engorged left breast. And my breast was engorged because she was not latching and hence not drinking properly!!! Try using a pump for 2 min just before feeding your little one. That will help him latch properly and enjoy his feed too. | Jan 20, 2016
Hey, try to feed the baby from the left side when he is not very hungry and craving for feed and help him latch properly you may also use your hand if need be. Liking one side than other is only coz he is not comfortably able to latch on. If the correct position is given to him he may gradually learn it with your hand supporting it for sometime. | Jan 19, 2016
Hi... My daughter is 5. 5 months... Even she is more comfortable feeding on right side. So I fwd her from left side during night when she is asleep. It helps.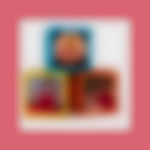 | Jan 19, 2016
Hello padmavathi, Change the feeding position and try. And feed him on the other side when he is sleeping or wait till he is very hungry and try. Best his feed him while he is sleeping. | Jan 19, 2016
May b he is comfortable to that side. But you should try to feed him from both side otherwise u will suffer. Keep trying when he is hungry. | Jan 18, 2016
My baby is 7 mnths old.. He feeds from left side only.. its only a matter of habit.. he is comfortable on that side..
More Similar Talks
Top Health Talks