Babycare
Breast feeding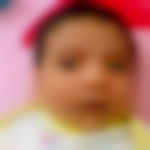 Created by

Updated on Jun 01, 2016
Hi ladies, My baby is 5 days older. Even after feeding him for about 45 min to an hr, he is not satisfied and wants more which leaves me exhausted by the end and I feel bad about it that maybe my milk is not thick enough to fill his stomach. Wt should i do?
Kindly
Login
or
Register
to post a comment. | Jun 01, 2016
Hi monica congratulations. As it's just five days, so don't worry. Consult your gynec for some lactation powder or capsule. (The day I was discharged my gynec has given me the lactare powder and now I am taking lactare capsules) . Also feed your baby from one side for 20mins then shift to other side for 20mins. It's simple more sucking by baby more more. Eat green leafy veggie, more water, equally rest to new mom is also important,help baby to latch properly. Hope this helps | Jun 01, 2016
Take good amount of pulse and milk daily.. At least 1 ltr of milk and 3 glasses of tur dal. Increase ur protein intake. It will increase ur milk. Apart from that ur baby is very small slowly he will manage. Even I hv faced the same problem. | Jun 01, 2016
Hi Monica, Congratulations. .Don't worry even I have faced the same. ..more you feed ..more will get lactate. post feeding if burp sound comes from your baby then their tummy is full. Another way to identify is that there should not be line in their tummy. ..It means your baby stomach is not full. Hope this helps. | Jun 01, 2016
hey congrats dear.. :)... ur baby is only 5 days old.. slowly slowly ur milk flow ll increase.. don't worry.. once u should consult lactationist nd gynecologist.. lactationist ll check how u r feeding, gv u nice ideas nd suggest u abt diet Wat u should eat. if milk flow is less gynecologist ll gv u lactare tablets nd galact granuals to increase milk flow.. | Jun 01, 2016
Hi.... I was also facing the same issue during the first week. My ped told me that's because baby is not able to latch on properly. Worry not, very soon your baby will start feeding properly. Just make sure that she is passing urine regularly. Hope this helps!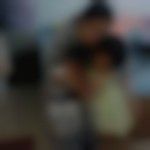 | Jun 01, 2016
take shatavari kalp from medical store mix in milk drink it.. eat bajra chapatis dry fruits n green leafy veggies.


| Jun 01, 2016
a 5 day old will be very hungry... up to a month.. u can in crease ur milk by having lacter. . twice a day... please consult ur gynec b4 u start..
More Similar Talks
Top Babycare Talks