Babycare
breast pumps - necessity or luxury ??? Created by Updated on Jan 21, 2019
Hi moms. I want to discuss about a very important topic. I am a new mom. I want to ask if I should go for breast pumps or not ? I'll be rejoining work in some time. I really need guidance from moms who r expressing and saving their milk for their little ones. i have a few questions listed below, plz take out some time to calrift my doubts.. 1. which pump is better ? Manual or electric 2. which brand is good 3. how to preserve the milk n for how long? 4. how to reheat it while using ? plz clarify my doubts. i would be really grateful... thanks ..
Kindly
Login
or
Register
to post a comment.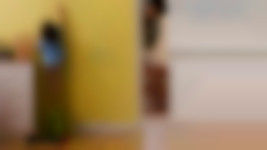 | Jan 21, 2019
hi Munisha ! you have asked very important queries. wud love to share after using it for my child for close to a year. i was using automatic/electric pump and it was recommended to me by my sis in law. she used a manual one but recommended electric to me as its more convenient. on your queries, sharing what i know- 1. electric is better hands down 2. philips n medela both are good, there r sm new cheaper ones also but i wud recommend one between these 2 3. you could express and refreigerate the breastmilk (don't put in freezer) for 18-24 hrs. 4. don't heat it at all, it will go bad. jst keep it in room temperature for some time before giving to the baby. hope this is useful for u. take care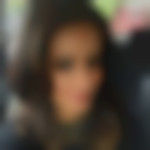 | Jan 21, 2019
Hi Munisha I am a working mum too and I jpined work when my baby was five months old. Breastpump was a great help at that time considering a working mum doesnt have the time and flexibility and you wouldnt mind some me time after a tired day at work. 1. Electric is better than manual. Super convenient 2. There are many in the market. Do check reviews before you buy 3. Usr hygienic containers. Keep it refrigerated. Can be store upto 24 hours in the refrigerator. Otherwise not beyond six hours. 4. I was directed by the doctor not to reheat it as that destroys the antibodies and nutrients. You may use. abottle warmer to put the milk container in hot water and rotate it gently. You can give it to thw baby when it is at room temperature. Hope this helps | Jan 21, 2019
hi munisha ! fellow parents have answered yr queries . I too would second them and assure u electric breastpumps are better as they are time saving, convenient to use and gives one the freedom to express and store milk for later use which means u can go for work tension free.. hope this helps!
More Similar Talks
Top Babycare Talks