Babycare
Breastfeed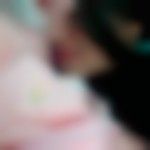 Created by

Updated on Jan 06, 2017
my baby is 2 months old & I breastfed him only for a month after that unable to do So coz of my cracked n bleeding nipples. now m fine after taking so many medicines n ointments bt d prob is whenever I try to feed my baby he refuses to take my nipples in n starts crying... m really worried. Plz. suggest ab Kya karu jo baby mera feed lena start krde as it is v imp as my baby is premature.
Kindly
Login
or
Register
to post a comment.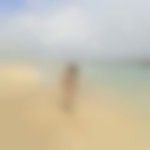 | Jan 08, 2017
I too am going through the same situation. my LO is 1. 5 month old. I bf him for about 20 days after birth. but after that I had cracked nipples coz he was not able to latch on properly. and now he has completely refused to take the breast and cry alot whenever I try him breastfeed. so I used manual pump to pump out the milk. I am giving him breastmilk through bottle. since the lactation is good and with the use of pump I am able to feed him my own milk through bottle. atleast better than formula milk. you can also try that dear.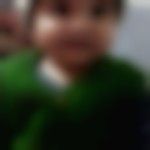 | Jan 08, 2017
pratibha u cn use breast pump 4 ur milk and add formula milk and when he sleeps try 2 give urs he will definately take ur feed as till 6 months mothers milk is very essential 4 a baby it helps to increase hi immunity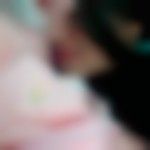 | Jan 07, 2017
To all of u.......... Really thank you guys as feeling lucky that u all r there to help... I used nipple shield also Bt it didn't work baby wasn't comfortable n yes baby is fully on formula milk Bt now m fine n able to feed my lo Bt now he refuses n starts crying while doing so Bt will keep on trying... Thank you frndz luv u all...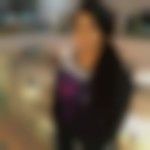 | Jan 07, 2017
Hi Pratibha, check whether ur baby is able to catch nipple or not, in this case also babies cry on breastfeed. in that case use breast pump prior feeding so that it can form nipple n help baby to catch.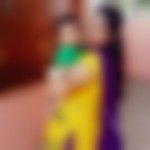 | Jan 07, 2017
U can buy nipple shield which is of nipple shape. It would 100% work.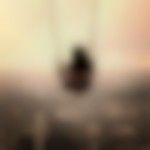 | Jan 07, 2017
Hi even i faced the same issue. Even i tried all the methods listed above. i breastfeed my baby for 2 n half months by combining breastmilk n formula milk. But after dat he completely refused n started to cry while i feed him. So i started giving formula milk only. Now he drinks cow milk also . he is 4 n half months old. Mine was not a successfull try. But still as many said try .... n try.... ☺ | Jan 07, 2017
Also I had the same experience but I didn't stop breastfeed and eventually the baby's saliva helped heal the cracked nipples. Try sleep feeding the baby. It helped for me. Also this makes the baby sleep well. Longer he sleeps for 1st 6 months, the healthier they get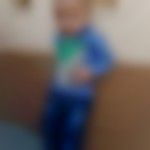 | Jan 07, 2017
just keep on trying... my lo didnt take feed since he was born so i used spoon katori intially and then started using bottle n kept giving him expressed milk. but i kept on trying to put him on breast... now most of d tyms feeds directly... but he has somwhat a love hate relationship with d breast. n for cracked nipples i used ghee on it everytym after feeding or pumping.. it helped a lot.. once d baby starts latching properly it will heal completely.. break d latch if its not correct n hurts u a lot... try relatching | Jan 07, 2017
yes apply honey then feed him... surely it will work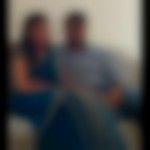 | Jan 07, 2017
how did you feed your baby after 1 month? did you bottle feed? if you are bottle feeding, they won't breast feed because the sucking method is different and they won't get the force of milk from breast like in bottle. stop bottle feeding first, try to feed with spoon or paladai (the pointed edge little bowl) then breast feed , make sure you latch correctly. your baby will definitely breast feed as there will be no nipple confusion. If this also doesn't work best is to extract breast milk and bottle feed it. All the best.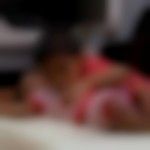 | Jan 07, 2017
apply coconut oil on nipple area and also use lanolin ointment | Jan 07, 2017
Hi, you can even apply your feed onto your nipples... as breastmilk is one of the best lubricant. .. It will not only sooth ur nipples but ur Lil one will also get attracted towards the fragrance of ur milk... try it | Jan 07, 2017
hi, try cold compresses to reduce the flow of the milk so that you will not catch fever. secondly, many nip care creams are available in market try any which has lanolin it's safe for mom and baby it will soothing relief for sore nipples. hope this will be helpful to you. don't get tense while feeding it's a beautiful experience to feed your baby. and relax as much as you can because it's necessary since you are feeding mother. | Jan 07, 2017
u can use nipple shield.... it wil b easy 4 baby to latch n wont hurt u as well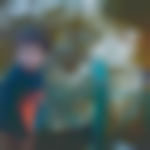 | Jan 07, 2017
Best to use breast pump in this case. In this case supply would continue and baby would be able to have it. Better some than none.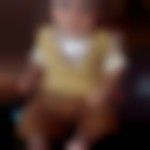 | Jan 06, 2017
don't be tensed everything vl be fine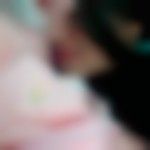 | Jan 06, 2017
Thank you guys for ur suggestions as really overwhelmed by ur responses... will try as hard as possible to breastfeed my baby as dnt want my breast milk to dry up also my baby refuses to drink with nipple shield... Bt hope my baby will soon start consuming my milk as u all knw d imp of breast milk... God plz help me as. well. as my fellow mothers...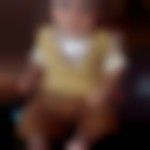 | Jan 06, 2017
consult skin specialist in did d same if milk will get excess also it vl become like that so better consult ur gyneac n skin specialist


| Jan 06, 2017
hi pratibha apply some honey on your nipple and try to feed your child...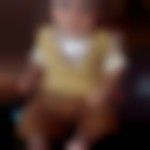 | Jan 06, 2017
hi even if faced d same problm vth my nipples but what I did s I applied ointment n cleaned vth warm water vth soap cleanly den I feeded my son once v habituated vth bottle it's very problmatic for them so v need to tolerate d pain feed d baby | Jan 06, 2017
Hi.... I faced the same problem even my baby also didn't take breastfeed from two months and now he is going to 5 months.... I m still trying to give him bt he refuses all the time because of that my milk is almost nil | Jan 06, 2017
hi pratibha... infants develop such habits if they had been on bottlefeed when u were recovering... u can use breastnipple for start... this device u keep on it nipple n baby sucks n feels like he is having bottle feed.. when he starts accepting BF like this.. say in 10-15 days period... u can gradually try to remove this breastnipple n feed him directly... good luck dear | Jan 06, 2017
fellow parents can anybody help Pratibha. In the meantime Pratibha please do consult your doctor as well for the same.
More Similar Talks
Top Babycare Talks