Parenting
breastfeeding of my 1 month old baby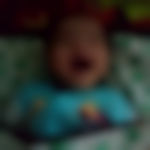 Created by

Updated on Mar 28, 2017
due to overflow of my breast milk , my baby drinks less at one go and while feeding he gets cranky & fussy. due to overflow he drinks fast & then vomit.
Kindly
Login
or
Register
to post a comment. | Apr 03, 2017
you can ask for wash clothes and 6 pieces will be there in a set... I do use 2 pieces a day... | Apr 03, 2017
I initially cleaned with water for 2 month tat too when she awaken but not fell sleeped... other than tat @ aft tat I just started to wipe wit soft cloth as she is not @ all splitting... there is a separate soft cloth available in babies shop and I am using now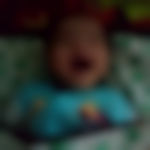 | Apr 03, 2017
only wiping with cloth will do or should I use water also to wipe out. | Apr 03, 2017
yes he is fine and getting enough milk... ur overflow will get normal when he grows & starts to consume more.... yes breastmilk sometimes create heat balls on skin.... but it has good skin boosting when you apply ur breast milk along wit castor oil around body it will give chubbyness over skin but mere breastmilk over skin you mean on cheeks will have heat balls sometime... hope it's easy for you to wipe out left milk on cheeks and chin once he fell asleep... have soft cotton cloth with ur hand always while feeding and wipe the splitted milk by just touching the lips, cheeks & chin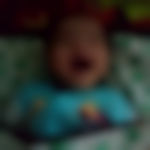 | Apr 03, 2017
yes dharani. he urinate after every feed 2-3 times. but yes m unable to slow down the milk flow for him. I had one more question. due to overflow, the milk falls all over his cheek, and my baby doesn't let me to wipe it with water if he fall asleep. will that affect his skin. also most of the times m unable to clean his lips after feed if he fall asleep. | Apr 03, 2017
its alright sonam.... your baby is too small to have more milk or milk Wat you have secreted @ one feed.... he is getting everything slowly even 4-5 drops of milk is sufficient for ur baby @ one feed of serving @ this phase which provides all nutritions & water content ur baby requires.... you dont worry on less intake & don't think like tat all.... observe if ur baby urinating 8-16 times a day if so he is getting enough milk....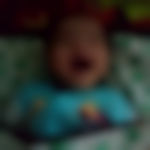 | Mar 29, 2017
yes I tried, but I'm not sure whether flow has been slow down or not, because still he is drinking less. may b my fingers position was not right. | Mar 29, 2017
Sonam have you tried the way I suggested? if you use ur fingers like tat while feeding, will help to slow down the flow so tat kid can manage to drink it.... don't express it out instead you place fingers around your nipples in the position I told you before & hold it less firmly it will slow down the milk flow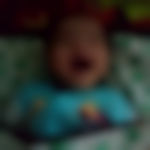 | Mar 29, 2017
even I express it out sometimes, but always it's not possible. doctor says that the fat milk is deep inside the breast, by which baby's health increase. but my baby drinks little & move his head around, may b due to milk coming very fast. this makes me really upset.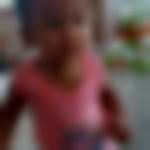 | Mar 29, 2017
I too experience d same with my son until 4months... i too did lik wat dharani Kumar said... sometimes i ll express out some milk n then make him feed.. | Mar 29, 2017
avoid mangoes, Jack fruit, papaya such heat generating fruits for 3 months if you had c- sec or you can hav 1-3 slices a day in case of normal delivery.... it won't suit for all mommies & babies.. but sometimes do... if baby do loose motion better you can stop eating those for sometime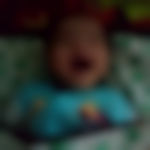 | Mar 28, 2017
should I avoid eating mangoes or can I have in small quantity so that baby gets acquainted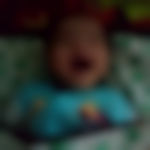 | Mar 28, 2017
thanks dharani. I ll try this out. | Mar 28, 2017
Hi Sonam.... it's normal for the new born babies... ur breast milk secretion is normal not overflow since the baby is too small to consume the flow it's said to be overflow.... all you need to do is keep ur pointed out finger near to thumb one & centre finger to be placed to have nipple in between & hold it... support ur nipple in this way & feed ur baby which slow down the milk flow for the new born to get milk in relaxed manner... so vomiting çan be avoided.... this is for just sometime and ur kid start to manage ur milk flow gradually
More Similar Talks
Top Parenting Talks