Parenting
Breastfeeding problem Created by

Updated on Feb 22, 2016
My daughter has just turned one month I'm facing the problem in breastfeeding she has injured my both the nipples and it's very painful during breastfeeding . Pls suggest how can I get rid of it..
Kindly
Login
or
Register
to post a comment. | Feb 24, 2016
Hi Kriti, I faced the same problem with my both kids and i used Palmer's Nursing butter . You can use is very often and also you need not to clean it again and again. It is very relaxing and you will see the results in 2/3 days only. | Feb 23, 2016
And one more thing when you take baby off which am sure you must be doing as it must be painful feeding with cracked nipple... do it with placing tip of your finger in between baby's lips and gums so that their grip loosens up and ur nipple does not get hurt (y) | Feb 23, 2016
Latch baby properly and you won't face this... entire areola has to be latched... For that with your fingers hold whole areola part and than lift baby's head and latch, am sure in 2-3 trials you yourself will feel the difference and understand right way of latching and yes for now apply ur own breastmilk it will soothe you and heal.... al the best :) | Feb 23, 2016
Hi dear, I can understand the pain of cracked nipples. This will persist around 1. 5 to 2 months until both mother and baby get used of breastfeed. You can use nipcare cream. Apply it on nipples after every feed and wipe before you give your next feed to the baby. | Feb 22, 2016
Hi Kirti. I had the same problem. I used Palmer's Nursing Butter. It's made of natural ingredients. So you can apply it frequently and also there is no need to wash it before feeding. It's easily available online. Since it's only been a month it takes time for both the baby and mother to get used to breast feeding. Please don't worry it gets better. Try using this cream,it helped me a lot!!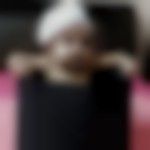 | Feb 22, 2016
Hi I have faced the same problem My doc precribed me ointment named Nipcare to apply on nipples Its safe for baby also.. just wipe out the ontment before feeding, it doesnt do any harm to baby It really worked for me . But if u don't want to use ointmemt then go for coconut oil it also works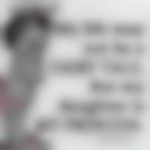 | Feb 22, 2016
You can apply your own breastmilk on your nipples.. the breastmilk moisturises n heals sore nipples.. i tried n got positive results with it. u cn try it too. gd luk | Feb 22, 2016
Hi.. I agree with Gayatri.. check whether your baby is latching on properly, you can go through the Internet for info.. also try putting desi ghee on the nipples after every feed, it worked for me. .hope it helps you too!tc happy motherhood! | Feb 22, 2016
Hi.. apart from the creams and ointment... while feeding make sure your baby is latching properly in case you want you can meet a lactation consultant and find the position that best suits you abd your baby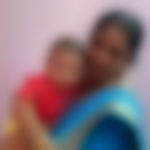 | Feb 22, 2016
Hi.. U can apply chap cure or nip care ointment.. Apply it on the nipple.. leave it free for some time.. Avoid dress touching the nipples.. Wash it off before feeding.. Or apply ur breast milk and let it get moisturised with it.. Don't allow the baby to feed for a longer duration.. Feed her frequently for short duration.. This would sure help u.. | Feb 22, 2016
Kirti you get nipple shields in the pharmacy, try using them everytime you breastfeed. Also you get an oitment for cracked nipples apply that when you are not feeding your baby and wash off before every feed. Trust this helps.
More Similar Talks