Child Psychology and Behaviour
Breastfeeding problems Created by

Updated on Jan 19, 2016
My son is 2 months and he refuses to take breast feed n cries lot every time i try ro feed him. So daily i have to pump milk 4 to 5 times n den feed him using bottle. What should i do so dat he learn breast feed also m worried since he is nottaking breastfeed hewill not be emotionally attached to me
Kindly
Login
or
Register
to post a comment.

| Apr 18, 2016
I also have faced same problem. I hv fed him on his 1st month after one month he did not get sufficient weight as doctor said,then he suggested to start bottle milk. not only that my nipples are not too comfortable for my baby. But now lack of sucking milk production and supply became dull. now a days if i pump then two to three drop s will come out thats all . its only 4 months .what to do ,pls suggest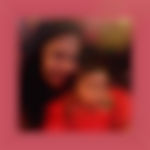 | Jan 21, 2016
I had a similar problem Just pursue your feeding efforts n by the time he is 3 months , he will feed just fine, mine did... Try feeding when not too hungry n feed every 2 hours ... Let him get use to suckling | Jan 20, 2016
Hi Renu, Its good u r continuing with bf. Try to feed your baby when not hungry. Baby may get cranky first, but if u continue this ur baby may start sucking. Not pressurized baby nor u get under pressure. B positive. Still consult pediatric.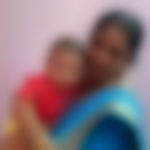 | Jan 19, 2016
Hi renu, I too had a similar situation where I had to pump and feed my baby. And we gave him in bottle only.. Later he refused to have it directly from me. I was suggested to make my baby suck my index finger in such a way that my finger touches his upper palate. Allow the baby to suck for 10-15 times before feeding. This would also give the baby a feeling of sucking directly from us. Don't stop bottle abruptly.. Try to feed very often for short duration and pls don't get panicked if he cries badly. He should get the feeling that for milk, he should have it from u only,no other source is available | Jan 19, 2016
Thank u everyone for the suggestion i will try incorporating dese changes | Jan 19, 2016
Hi .. Shruti even I faced the same problem this problem raised when your nipple is inverted , sour, cracked .. But I use to feed him from nipple shield ... It's easily available in the market ... Try to use u will get little help or consult lactation expert who can c your position.. Or take a help of pediatrition he will surely help u | Jan 19, 2016
Hi Renu.. one another possible reason could be his nasal blockage. So before every feed clean his nostrils wid nasal bulb or put some nasal drops.. Also consult ur pediatrician for d same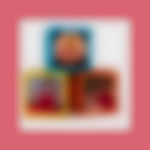 | Jan 19, 2016
Hello renu and sumi, Even i faced the same problem with my daughter when she was 3 months, then my gynaecologist adviced me to change the position of feeding. And feed them while they are a sleep. My daughter used to feed only on left side and i used to feed her in sitting position, then i started to feed in sleeping position on the right. Just try to feed your kid while they are a sleep and change the feeding position. Hope this helps you. Take care. | Jan 19, 2016
My daughter is also 2months old and she also has the same problem she only does it from left side. Earlier I also use to pump it and give it but then I realized it's nt sufficient for her. So now I ve started formula feed. Still I want she shld only depend on breastfeeding. Looking fr expert advice to feed from both.
More Similar Talks
Top Child Psychology and Behaviour Talks
+ Start a Talk
Top Child Psychology and Behaviour question
Top Child Psychology and Behaviour Blogs