Parenting
Breastfeeding Created by Updated on Oct 07, 2015
Hi.. My son is 4 months old and he doesn't take my feed.. Plz suggest .. M really worried
Kindly
Login
or
Register
to post a comment. | Oct 12, 2015
Hi.. Thanxx Nikita... M surely gonna see gynocologist dis week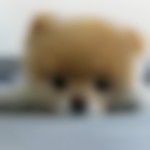 | Oct 08, 2015
Hi Megha, you could take help from a friendly gynaecologist, a paediatrician or even lactation experts who are there are hospitals. They will help guide you on how to nurse directly. Don't feel shy of this but seek help. | Oct 08, 2015
Hi.. Thanx Arunima and Nikita.. Actually yes he don't take my breast feed directly I am feeding him through spoon but as he don't latch, my breast milk supply has really decreased to only a few drops at a time.. so m really worried how I can make him follow to have my breast milk directly so as he can atleast satisfy his hunger.. ??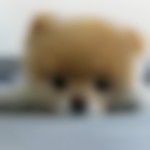 | Oct 07, 2015
Hi Megha, the probem could be with latching. Ensure you are comfortably seated before feeding. There is no standard position to nurse but whatever works for you and your baby is good. For you it is important that you are completely relaxed and stress free cause that helps in the let down of the milk. also, drink plenty of fluids. you could try something: express some breastmilk and try feeding it to your baby with a spoon. if he laps it up, then it means that he is uncomfortable nursing directly, but if he resists that also, then maybe you should get some paediatric advice. hope this helps. | Oct 07, 2015
Dear Megha, is there any reason that he would have stopped? Was he sick recently? Sometimes if a baby suffers from a cold, they have difficulty in swallowing and may not want to nurse as the sucking motion may make them uncomfortable. If there hasn't been anything unusual, I suggest you keep trying to nurse him every 2-3 hours. Avoid any top feed at this stage as he needs to get used to nursing from the breast. Have patience and continue, it should help. Good luck
More Similar Talks
Top Parenting Talks