Parenting
cannot understand the problem Created by Updated on Oct 23, 2016
my baby is 1 and half month. she is ok all through out the day... but she cries like hell from 7 in the evening ...what is the problem with her i cannot understand... even my mother in law cannot help me out.. pleasw help.. me out
Kindly
Login
or
Register
to post a comment. | Oct 24, 2016
she dont have a fixed routine yet... but... on the days she have her bath... she sleeps a lot unaware of her hunger... i cannot feed her when she is deep asleep.. on the other days... she gets her feed n sleeps... sometimes she keeps awake playing n moving her limbs.. can it be the reason that she is missing her evening massage.. n please suggest about some formula milk.. | Oct 24, 2016
soory folks... i thought the ans is for 1 and half yr old kid.. so i answered acc to it.. just a misunderstandi ng | Oct 23, 2016
Hi Karishma, post you daily chart sheet of your baby activities from wake up to 7pm. so that we can analyze. 1. As one of friend suggested in the thread try to engage your baby after noon. so that she will try to take some nap at evening time. 2. check the diaper before feeding and after feeding. 3. try to do oil massage at morning or evening time, so that they will get some body warm ness and will get tired due to gentle workout. 4. try to communicate good Homeo doctor, they can give pain relief medicen at vaccine spot. 5. try to check your food habits at after if you are giving your feed. 6. Always better to discuss with your family. doctor. - Bhanu Prakash | Oct 23, 2016
she is doing this from past 4 days.. the day when the massage lady left... the very next day she got her vaccines. we thought may be they are painful.. thats why she is crying... the most important thing i am alone with my baby... tries to keep the patience... but how long.. she even farts usually... which i think is good for her..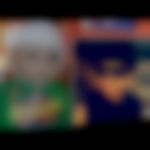 | Oct 23, 2016
hi karishma dnt worry most of baby's crys during evening time | Oct 23, 2016
Do not worry about it... she might be gassy and it is a phase for few babies and by the end 2nd month it ll get better.. Just curdle her and be supportive for her to get through it.. if she is crying continuously you can try colicaid .5 ml this ll release the gas.. but do not worry... she ll be all fine by month third | Oct 23, 2016
there may be lots of reasons... 1. she feels hungry. 2. she feels gassy 3. she feels bored.. so try to entertain her,talk with her, spend time with her. 4. she may be teething.. well this is the time their first molar teeths come and it is very painful
More Similar Talks
Top Parenting Talks