Babycare
Health
Car sickness?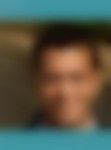 Created by Updated on Aug 28, 2012
I've got a son less than 2 yr old, of late he's been having trouble keeping his food down while in the car and we've had a few incidents of him throwing up in the car. The morning / evening pick up and drop from day care is approximately a 20 minute run in Gurgaon traffic. He travels strapped in his car seat in the back. Any suggestions are welcome.
Kindly
Login
or
Register
to post a comment.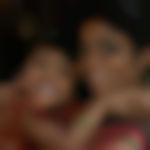 | Jul 30, 2015
Hey, I think putting off ac and keeping windows open will solve as this works for me even now.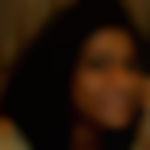 | Jan 31, 2013
1 more thing that i would like to add is even if my daughter has had food or drinks 2 hrs prior to the ride, she would still puke but the quantity would be less.. The best option would be trying to go for the drive at the time the child would be sleepy. My pead also advised syrup phenargan(half an hour before) for a long journey.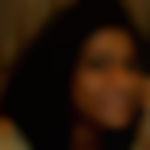 | Jan 29, 2013
My daughter suffers from the same problem. She is nearing 2 yrs old... Earlier she used to cry a lot in the car whenever she would start feeling queasy and start puking. Now she understands the situation and whenever we travel by car, she makes an attempt to sleep or close her eyes and for a long journey she indicates when she has to vomit. We either stop the car and let her get out or keep bags and some spare clothes handy. She also likes to suck on lemon, which makes her feel better.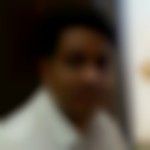 | Sep 07, 2012
I would suggest the following:1. Do not overfeed the child in the morning. 2. Keep the meals light with less fluids. 3. Can make the child travel in the front row of the car . | Sep 05, 2012
While you have got a lot of expert opinions on how to avoid motion sickness, heres how I dealt with it when my daughter used to throw up in the car. Keep enough plastic bags... teach your son to hold it like a sick bag when he feels like throwing up. Keep wet tissues by the dozen and old newspapers. Keep a car perfume spray and enough old bottles of water to wash up seats, floors etc. While you have to suffer it while it lasts, maybe being prepared would make life easier for you. | Aug 31, 2012
Rajat - My daughter too has motion sickness. Later figured out that when I gave her a book to flip through in the car, she would develop the sickness. Basically anything that needed concentration, would make her feel sick.. !!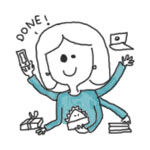 | Aug 30, 2012
Hi Rajat, I had recently come across a Parent who's daughter also had motion sickness and used to feel uneasy and puke everytime she was stuck in slow traffic. It was later figured out that, the constant sudden braking applied by the driver was the cause. It used to happen, when the car moves for a short distance, then there is a sudden brake, it starts again and brakes again - so the child is like swaying to and fro - which results in a reaction inside our stomach, causing her to feel uneasy and invariably throw up. I feel there is merit in checking this aspect out as well - maybe slow braking to begin with - instead of a sudden brake - so that the car eases to a halt than a sudden halt. | Aug 30, 2012
Hey Rajat , my daughter does not have motion sickness but whenever she has any kind of liquid (juice/ milkshake/lassi) before a journey she definitely throws up and we keep a towel in the car( once she starts to feel nauseous we drape it on her front to protect her ) for that reason always. Also i have noticed she is more susceptible to nausea when she is in my husbands car ( it is a higher car and sways more ). In my car ( which is a hatchback and hence lower and grounded ) she does much better . Hope this helps. | Aug 29, 2012
Here you go Rajat, a response from Tanuja-our nutrition expert.... Rajat, your son is probably motion sick. This condition will ease out eventually as he grows; but in the interim,the following precautions can be taken: a) Avoid giving milk & other fluids at least one hour prior to the car trip. Some children feel especially queasy in a vehicle after drinking milk; b) Avoid heavy meals (esp frieds) and give the child at least 45mins to digest his meal before the car trip; c)Keep ginger/amla candy handy to suck on incase the feeling is inevitable; d) As suggested by another parent, put him in the front seat rather than the back seat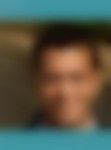 | Aug 29, 2012
thanks all for the comments, the car is my own and petrol, i can't avoid the back seat car seat position but can check on how tight the strap is and not feed him anything heavy before the trip.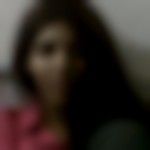 | Aug 29, 2012
try not to make him sit in the back seat , that might help . Also try avoiding heavy , rich , fat foods . | Aug 29, 2012
also looping in Tanuja-who's a parentune expert in nutrition and wellness. she would throw some more light and suggest solutions. | Aug 29, 2012
I hope for the following to already be in place : a. He's not wearing a tight belt, could ideally be a pant/trouser with elastic b. The car strap is not too tight c. the aroma/smell in the car is not obnoxious... a couple of more things... is this van/car from daycare a diesel fuel car?... sometimes, children have an allergy/uneasiness with the diesel pungent smell & sometimes with pungent "agarbattis"....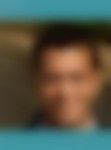 | Aug 29, 2012
Hi Nitin, he has some cereal and a glass of milk around half an hour before the ride. Sometimes he has an omelette instead of cereal. | Aug 29, 2012
hi Rajat! could you share his breakfast - typical meal in the morning, his time for these meals, also please share his liquid intake in the morning...
More Similar Talks
Top Babycare Talks