Parenting
Career vs Motherhood Created by

Updated on Jun 16, 2015
Pregnancy is beautiful phase which helps us transform in motherhood! Along with the upcoming responsibilities of being a parent, there are women who would equally like to balance there careers. This platform is to discuss - 1. Prioritising between parenthood and career 2. Ideal time to join back career post pregnancy 3. Option to quit career and be a full time mom 4. Coping up with the feeling of giving up career I am currently working in a MNC and in my 6 th month of pregnancy. Lack of support from employers cause stress to me these days! I am trying to find a ideal balance between career and motherhood... But how ? Let me know your inputs beautiful moms! Thanks Pooja
Kindly
Login
or
Register
to post a comment. | Jun 16, 2015
Hi Shikha! Thank you for your valuable inputs. Yes it was indeed very helpful! Take care | Jun 16, 2015
Hi Pooja! Congratulations!U have asked very pertinent questions which is in the mind of every woman who has already been through or is about to enter this beautiful phase. Coming to the answers which will be completely my view and could not be generalized .1.Yes with time priorities change. There is a point of time in life when u would feel now it's time to give precedence to family over career. Though the decision would be difficult but at that moment it would seem to be appropriate. 2. That is perhaps a difficult question to answer without actually knowing the circumstances whether one has family support or trusted adults around who could take care of the LO in yr absence. 3. This decision again depends on whether one has family support or one could exercise the option of sending one's child to daycare. 4. Coping with the feeling of leaving yr career is not easy for sure. There will be feeling of guilt and frustration,feeling of helplessness. So I would advise it is better to strike a balance between work and family . Though it could be stressful and tiring but at the end of the day u would find yrself to be useful and have a positive self image. hope this serves the purpose. Tkcare.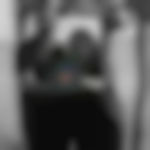 | Jun 16, 2015
I m 19 weeks pregnant & I m equally worried about my career & motherhood....
More Similar Talks
Top Parenting Talks