Parenting
Challenges in having second baby when you are working Created by Updated on Feb 26, 2014
hi All I am a mother of 2. 5 year old baby and having a full time job. I was able to manage my work because I have been given flexibility in work. My gyne has advised me to plan for another baby in coming 5-6 months as I am 33 yr old and may have issues in conception. I am very much determined for another baby. so am thinking on this. I would like to hear experience and challenges from fellow parent community who has kids with less age difference between them. Thanks Anshu
Kindly
Login
or
Register
to post a comment.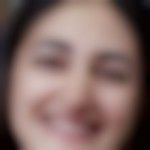 | Mar 03, 2014
Himani,if you take my advice and u are keen to have a second child , then plz dont delay more. Remember one thing all happens for good and at a right time. May be u r having a relaxed time but think from your son's point of view. Have you discussed with him if he needs a sibbling? The kids feel secured with sibblings and develop alot of confidence, independent. You will notice the changes in your son. I would suggest have a talk to your son along with your husband regarding his opionon on having a second child in the family.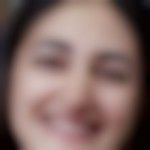 | Mar 03, 2014
I totally agree with Anurima, As my elder daughter is like a second mommy for her little sis. And moreover my elder daughter has become very independent and responsible. | Feb 28, 2014
thanks everyone for inputs. | Feb 27, 2014
Now let me tell you about the good parts as I dont want to scare or discourage you into trying for a second baby. My daughter was very thrilled to be having a sibling soon, she couldnt wait for the baby to arrive and used to make plans on what she will do once the baby comes. Her reaction used to make us so happy, it was priceless! She helps in her little ways in looking after her brother. I taught her to be somewhat independent before the second one arrived, so by the time I delivered, she was brushing her teeth on her own (though supervised), changed her clothes herself (including putting on & removing shoes/socks), keep her plate, glass, cup in the kitchen after meals & snacks, put dirty clothes into the laundry bag, fold and keep her own clothes back into the cupboard, tidy up after playtime/ keep colour pencils back into the pouch after colouring etc etc etc. Once the baby came she used to help me with his bath by keeping his diaper ready, handing me his towel and trying not to make noise when baby sleeps :) She has always looked after him and now they play like best friends. I can trust her to take care of him if I have to go for a bath; she helps him ride his tricycle, she even tries to feed him, she puts on his blanket at naptime and they share millions of hugs and kisses throughout the day! They fight too, but have learnt to make up on their own without my intervention. So Anshu, when I see them together now, I feel proud and know that I had made the right decision of having two kids so close in age and all pains and challenges are things of the past. But since you work full time, you may need to adjust your work schedule once you are pregnant, keep your older one informed and involved in your pregnancy, teach him/her to do things on their own and take all the help you get. I am sure things will fall in place for you. I wish you the very best of luck and do keep us posted on the good news :) | Feb 27, 2014
Dear Anshu, my children are 2 years and 11 months apart. The older one is almost 5 years and the younger one just turned 2 years last week. I always wanted my children to have a lesser age gap as I have grown up with siblings who are very close in age and I remember childhood to be fun with my sisters. However, when the time came to decide for a second child, I was really nervous. My first one was barely 2 years old and still needed plenty of attention. However, luckily I got pregnant soon (I was 31). The pregnancy was a difficult one as I suffered sickness through the 9 months. Moreover, looking after one child and doing other work gets difficult from the second trimester onwards. We don't live in India, so had no family member to help other than my husband. But I must say the most difficult part is after the baby comes. The first few months were very challenging with looking after a newborn and a toddler along with other household chores. I would drop dead by 8pm! So my experience was as smooth sailing, but we all know that it is not easy bringing up kids right? | Feb 27, 2014
Sonia, kudos to you! 9 yrs is pretty long time. My son is 5. 1 years now and I am stuck on whether shud I have another one. So, you r an experienced person for me to advice on this front. will this diff matter a lot. I am having very easy life with one kid. will it become really hectic with second one? one wud go to school till 3pm and another one wud keep me awake all night?> Bwaaaaa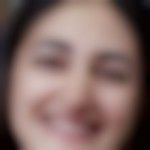 | Feb 27, 2014
Dear Anshu, I am a full Time working mother and have 2 daughters,the age difference between the 2 is 9 years. I was also confussed first for a second child. But believe me dont wait for so long. Please take your Gyne's advice and plan for a baby. Have faith in God and rest will be taken care. All the best :-)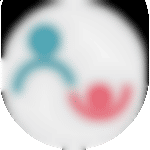 | Feb 26, 2014
Hi Anshu! Thanks for sharing. Here is the link to parenting blogs that you may find relevant: https://www.parentune.com/parent-blog/whether-to-have-a-second-child/384 https://www.parentune.com/parent-blog/how-to-take-care-of-your-first-born-when-expecting-your-second-child/386
More Similar Talks
Top Parenting Talks