Parenting
change of attitudes!!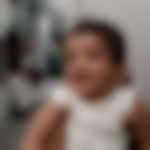 Created by

Updated on Oct 02, 2017
hi frnds.. this is just a casual thinking what I had in my mind.. as times changes even parenting techniques have changes.. today we are keen on only bf till 6 months not to give water at all.. and things like that.. but our parents never followed all this.. and still we are all healthy too.. how come?? we want our children to be the way we want.. so when we wanna work we choose to leave then with their grandparent's.. but will they also follow it the way we want to.. coz I have heard many times.. when elders say.. don't behave like nly u have a kid.. don't fuss so much.. even we have brought up children and nothing has happened to them either.. what do u all think about this... is this change for good?
Kindly
Login
or
Register
to post a comment.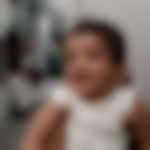 | Oct 04, 2017
Romi Devnath .. truly... I understand it's easier to put forth our idea in front of our parents.. we malayalees have a custom of giving babies so ayurveda medicinal stuffs after 28th day.. and they say it's healthy for their stomach.. but my lo used to get colic attacks due to it and I strictly said.. no way.. I will decide what should be given to him.. but it becomes difficult to deal with elders at some point of time.. especially in our country.. where every1 feels u should just shut up in front of elders due to respect..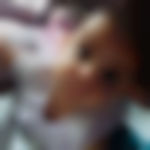 | Oct 04, 2017
Dr. Sreshtha Satish... I can understand. My baby developed skin rash with baby oil massage for which I temporarily stopped massage n faced very harsh situations. Doctor suggested to use coconut oil for massage of a particular brand which is only available in amazon. It took time for d oil to arrive. In d mean time she was not getting massage n I was very strict. But dat was during my maternity leave. I have resumed going to office. But now I m at my parents place wid my baby. Fortunately my parents supports my decisions. But even this is not a permanent solution :-( | Oct 04, 2017
Dr. Shrestha Satish! u can just explain it to them. if they don't listen , u can't do much..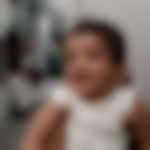 | Oct 04, 2017
Romi Devnath .. 100% I agree with u and Shikha Batra ji.. even I agree to the fact that every baby is different.. even my son is.. when every1 tried giving him brahmi for constipation.. he got colic pain.. when they gave him honey for the same.. he again got constipated.. and usually they say honey and brahmi relieved constipation.. he is so sensitive to even the brand of formula.. so I agree full with u.. but the thing is that as a working mother when I have to leave my son at my in laws place.. I'm worried.. coz they will nly listen to their elders and do nothing like how I want.. when I become strict about not using phone or TV in front of him they find it funny and start mocking me.. and their explanation is that we are so much more experienced than u in taking care of kids.. even my husband gives in to them.. so I get more protective about him.. I feel it's their insensitivity towards a mothers instinct that makes me over protective of my child.. how would u handle such situations?? as it's an open discussion I feel we should discuss both sides rt..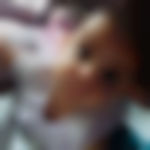 | Oct 03, 2017
I agree with Shikha ji. My baby is special too. Different from other babies of d family. What goes alright with her cousins, does nt suit her. As a mommy I know what is best for my baby. I m strict enough wid her upbringing. I go against my elders as n when required. | Oct 02, 2017
hello Dr. Shrestha Satish! each child is different so is his/her ability to deal with experiments. what docs talk about are standards which are safe for all children . we really don't know what might suit one child would suit others as well so to be on the safer side, these things are reiterated. this doesn't imply our elders are wrong, it simply mean we need to be cautious.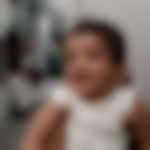 | Oct 02, 2017
Dr Reetika Inderjeet Juneja .. so true doctor.. my son was very hungry and due to insufficient bf he was on formula. when he has colic pain one doctor told me don't treat him.. just feed him all the time.. I feel sick with neuritis also die to continuous feeding.. and then I met another doctor.. he advised me to put him on medications and today he is fyn.. even better.. when I feel at ease I'm able to bond better with him.. he advised me to start semisolids for him too.. so I did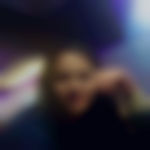 | Oct 02, 2017
Dr Reetika Inderjeet Juneja
U r ryt Dr Dr Shreshta Sathish even I faced same talks when my in-laws come to me. To be true I did everything as my parents said, started water n liquid food since 5 months as my son is March born n its too hot in Delhi in may June so I gave him Lil amount of boiled water coz he use to cry when thirsty. 2. I gave him honey when he had cold but nowadays dey say not to gv honey b4 1yr. N as a result my son is healthy n very active. No side effects of anything. I think if we want to make kids healthy we should listen to elders as well. Just a thought kids of low class ppl n labourers if we compare them with our kids they are more healthy. We don't allow our kids to play in mud n all nowadays though we have played in mud all time. I don't know why this happens nowadays dat ppl are so possessive to make there kids go out n do all what our parents did wd us for our upbringing.
More Similar Talks
Top Parenting Talks