Parenting
Child Aggressive Behaviour Created by

Updated on Jul 25, 2017
01-01-1970 Leading Parenting Community in India TALK BLOG ASK EXPERT PROPARENT SERVICES MORE 1 Piyali Ganguli Hi Expert I need your help. I have a 5 year old kid. He is naughty and Hyperactive. Earlier i used to stay with my husband and son. Recently I got a job and shifted to my inlaws place. After shifting I feel a Change in my son behaviour he is getting very aggressive. My inlaws pamper him a lot. They always behave as if he is not a kid. He don't have innocence in his behaviour always made him feel bossy. They always tell story to him about evils,blood,monster instead of angel freedom frighter which could be inspiration for him. My brother in law purchase a Spiderman and Hulk robot for him recently I got complain from his school that he misbehave with teachers don't respect them. I got very frustrated how many times I make my inlaws understand they don't and they get angry. I didn't get help from Husband. He don't want to listen anything about his parents instead he keep on yelling my kid as a result I have to left my jobs please advice how to Change his behaviour?
Kindly
Login
or
Register
to post a comment. | Jul 26, 2017
Hi farida Thanks. My inlaws are very moody when they feel good dey talk to me otherwise not. They want child to be bossy and from now onwards if he cries or getting emotional. They say don't cry be strong if I oppose they get angry and behave as if I have done some thing bad.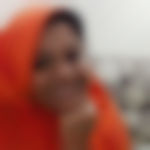 | Jul 26, 2017
Hi Piyali How is your relationship with your in-laws ?? it looks like you have issues with them and you need to sort them out at the earliest. Most people feel anger and aggression sometimes -- including children. Adults have better control over their behavior, however children may turn their energy toward violent behavior such as kicking, biting, or hitting. In some cases, aggression can be a means of getting attention. If your child gets a big reaction from you when he acts aggressively, he'll soon learn that it's a good way to make you take notice of her. If your child happens to misbehave while you are present , make it apparent that you don't appreciate that behaviour and calmly ask the child to do what is expected of him. He may lash out at you to , but once he knows you mean business , his behaviour will change for the better. It would also be helpful to talk to the child regarding the way he feels and whether there is anything that upsets him , also make sure he is well fed and has adequate rest , cranky kids also tend to misbehave. Make sure your child appoligise when he's done something wrong, that would re-enforce the belief that certain acts are not ok and that he can't keep doing them. Stories are no doubt important, even you could start telling some stories to him that would inspire him. Hope it helps. | Jul 25, 2017
Thanks Shikha but cannot shft as my Husband has been shifted from there. we used to be in rent in other city. | Jul 25, 2017
hi Piyali Ganguly! if ur requests are falling on deaf ears ,then it's in the interest of the child to move back to your home and find a part time job there itself.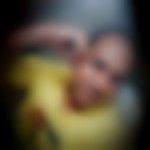 | Jul 25, 2017
Hi Piyali, Go through below article that might help you in some extent, https://www.parentune.com/parent-blog/how-to-improve-your-childs-handwriting/2326
More Similar Talks
Top Parenting Talks