Babycare
Child and toffees Created by

Updated on Jan 08, 2015
Hi all, My son is 3 years old and a very assertive child. Till sometime back, i controlled his intake of toffees and chocolates etc. , but now he goes to school and has developed a habit. Whenever we go to the market, he wants one if we say a no, he throws a tantrum and sometimes even in his sleep he will be muttering, "mujhe toffee de do pls". then i feel that perhaps i have been very strict with him. Also, he has started to go to peoples houses just because he knows he will get toffee there. I don't know what to do. Do i put a blanket ban on all toffees... then he will go somewhere else to eat them; or do i give it to him once in a while fearing he might develop a habit. what is the mid way.
Kindly
Login
or
Register
to post a comment.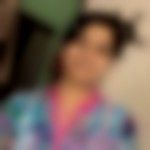 | Jan 14, 2015
Hi Amita,even my 3and ahalf year old son loves toffees & chocolates,i was really worried coz of this habit of his had started growing untill recently i had installed an animated doctors app/game for kids in his tab where the doctor takes out the cavities of the patient & then brushes his teeth,he really enjoys watching it. He has even started mentioning that "toffee khane se mere daant kharaab ho jaenge". You Can also do a role play with him where u can be a patient and your son can become a doctor and ask him to treat your bad tooth or something like that. Good Luck! | Jan 09, 2015
Hi Amita. Its difficult to separate a 3 year old and their love for chocolates & toffees! Having said that, it is very important that we limit and restrict their exposure to sweets and chocolates. I too recommend what Shikha has suggested. Showing images of decayed tooth and helping him understand the ill effects of having too much sweets may help him remember the not so nice parts about toffees. Ensure to brush his teeth atleast twice a day to avoid tooth decay. A 3 year old understands the concept of what is good and what is not quite well. So speak to him & keep reminding him. Hope it works out for the both of you. Good luck. | Jan 08, 2015
I have a few rules that i follow which helps me minimize on toffee/ chocolate intake... i keep my fridge closed,no toffee after 6(becoz this is the time that v r generally out),if she cries we dont buy... when she stops crying v buy one toffee and tell her its 6pm so she can have tomorrow. If she is throwing a tantrum hubby and i distract her buy talking loudly about something else using words like wow n stuff... i know my kid is 2. 5 years so all dis is working.... when she grows up dont know hw to manage.... | Jan 08, 2015
Hi Amita! It is indeed a tricky one. Children want what they want when they want. their id is very strong. so they fail to control their desires. as a result they Can go to any extent to fulfill their desires, even if it involves going to neighbor's house to fetch a toffee or lying to u. it is adviable to fix a day in a week for toffees /chocolates. Let the child wait for it. But do make it a point to give child a toffee on that day. or else he will loose trust and will not obey as directed. U cud allow child to eat toffees/chocolates he gets on birthdays or from school like other kids. The harder we keep the child away from something ,the more will be his desire to have it. So let it be a non issue and try and stick to once in a week formula. Please also ensure ur refrigerator or drawers are free from it and toffee's are out of sight. U cud also make use of real life examples or Internet to show side effects of having too much sweets or make him visit a dentist to learn the same if the abone mentioned formula is being taken lightly. | Jan 08, 2015
Hi Amita, This is a situation where parents need to understand the child. Children get attracted to such things, so instead of totally blocking it out, let him have it once in a while, so that his curiostiy is satisfied but at the same time tell him the disadvantages of it and how it can harm it.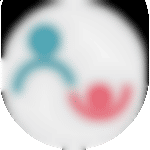 | Jan 08, 2015
Hi @Amita. You may find this blog relevant - https://www.parentune.com/parent-blog/how-to-say-no-to-a-child/390 | Jan 08, 2015
Hi Amita, the best way is to let him have a toffee as a treat once in a while. And when going to the market, tell him that he can have one sweet only and not more. hope this helps.
More Similar Talks