Child Psychology and Behaviour
Child backtalking Created by Updated on Mar 14, 2014
Dear fellow parents, My child is backtalking to me very often these days. i am worried what to do. should i ask school teacher to counsel or should take a professional child psychologist's help.
Kindly
Login
or
Register
to post a comment. | Mar 14, 2014
Hi. Swati! Well it is indeed frustrating when child does not behave with parents. Please try tackling it at ur end first as it might not need intervention from a counselor or school teachers. U cud take following steps : ONE: please identify the issues on which arguments arise. TWO: tell urself u r not going to loose ur cool. N will not raise ur voice or hit the child. THREE: if child still does not behave, u cud leave the room. Do not discuss this topic till the child stops shouting or starts behaving well. FOUR: u cud discuss when the child is in a good mood. U cud tell how she cud have behaved without arguing. FIVE: please make sure nobody at home is modeling such behaviour at home. Like answering back, disobeying, shouting etc. SIX: u cud role model good behaviour by behaving well in situations such as when criticised, there is difference of opinion with partner or in-laws, stress, etc. SEVEN: try spending quality time with ur child on weekends by going for a picnic, outing etc. discuss issues such as friends, plans about life etc. EIGHT: appreciate the child when behaves well. NINE: u cud reward the child by cooking her favorite dish, watching her favorite tv serial with her, going to market with her. TEN: at times be easy on the child and give in to their demands. Like sleeping till late on weekends, watching TV for 15 more minutes, studying after a break. But do insist on sticking to the time limit given. Children imitate adults. So the more calm and composed, polite and behaved we are in our day to day living, the more civilized our children be. OVER a period of time she might start obeying. Give both of u time to start again and mend behaviour. Hope this will work! | Mar 14, 2014
Hi Swati, every parents face this situation. its better you speak to child when he/she is in good mood about this. Also, you may try and undertsnad his/her point. Its important to have a open and friendly conversation with your children these days. | Mar 14, 2014
Hi Swati, This is a very common challenge faced by parents these days. I faced this issue sometime back . i would suggest you to take your child to a park or a evening wlak and talk like a friend that backanswering is a bad habbit . i am sure this will work.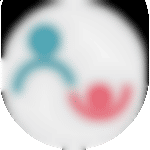 | Mar 14, 2014
Hi Swati, You may find this video relevant by parentune clinical and child psychologist http://parentune.com/video/details/?v_id=24
More Similar Talks
Top Child Psychology and Behaviour Talks
+ Start a Talk
Top Child Psychology and Behaviour question
Top Child Psychology and Behaviour Blogs