Parenting
Child behaviour Created by

Updated on Jul 18, 2017
M baby is 2years 10 mths... she goes to nursery now... her behaviour is making m worried... She back answers alot... Never listens... It's only if I shout she does what is told... Plz help... I dnt know what to do... How can I stop p her from doing this... I actually dnt like to shout or beat as I am a working women and I get jt few hours with her... But I m helpless plz help
Kindly
Login
or
Register
to post a comment.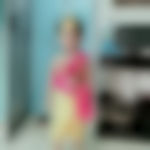 | Jul 21, 2017
hi mam Shikha Batra, I'm agree with you apart from all these issues one of the most worrying is she always get angry and sit silently making silent cry face. after few minutes she repeats this behavior. please help how to treat her. we never shout on her. we are staying in nuclear family me my husband and daughter. mam please help me we both are very upset for our child behavior. thanks for revert | Jul 19, 2017
hi Tejaswi Jadhav! I do comprehend your concern. a 3 year old child can express her frustration through words but in case she is not able to , she would resort to crying and other methods. Tejaswi it's advisable to make her calm down by diverting her attention by making it humorous by tickling her, singing loudly or any doing action which can take the heat from the situation and lighten the mood. since both are kids and would be normal and back to playing together after 5 minutes, there is no point scolding either of them . once u would start ignoring it, she would ultimately learn to adjust. also help her express in words , how she feels by saying" Aarohi , I can see you are getting upset , your sibling has taken away your toy, what do u think can we all do make u feel better". Aarohi see tears are making u look dull and my princess seems like this (show her the mirror). what can we do to make her look pretty and cheerful again". Tejaswi children are smart enough to take clues from parents. seeing u tense and react to the situation, she would further continue with her tantrums.. try not to react and keep calm and cool , think of ways to divert her mind and she would be fine soon. hope this helps! | Jul 19, 2017
hi Neha Kanojia! she has recently joined playschool, there must have been many changes in her schedule , such as sleep and wake up time, her routine, mealtime , etc . besides this she is still adjusting to the new environment, and learning to stay away from her Mom (you) and her home for few hours . it's not easy for the lil one ..please try help her adjust by making a fixed routine for wake up and sleep time , meal time etc.. also hug her often, talk a lot with her. Neha a 2 + child won't be able to concentrate for more than 5-7 minutes at a stretch. please plan activities which she would find interesting and would also help her learn. for Instance recognition of alphabets. u could cut out capital alphabets from an old magazine and let her identify the one being asked. or u could make her stack bowls and count. try making her transfer beads with tweezer from one bowl to another. please dont restrict studies to pencil, paper and study table. think out of the box and let her enjoy studies so that she doesn't find it boring. hope that helps!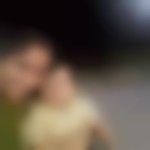 | Jul 19, 2017
hiii... I also face d same issue. my doughter is getting vry angree. always back answers. n if i scold she start hurting herself. N once she starts crying wont stop soon.... Also I stay in joint family. my brother in lows son is 2yrs old.. they both always fight. my doughter wont give him anything n if he takes she stats shouting n crying which wont stop atleast for 15 20 mins. pls help... hw do i handle this.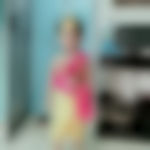 | Jul 19, 2017
hii, my daughter is 2yrs and 7 months old. As I'm non working mum. my daughter speaks little word's or small sentences she goes in play school from last 10 days. she gets angry on small small things. and not studying also. m worried what should I do. she is so cute but her behavior making her bad child | Jul 18, 2017
hi Sumandeep Seera ! I do understand your worry.. u could try and speak to your family members to avoid using bad language in front of the child. he might not even understand why he is being scolded but can definitely pick up the tone and the words being used and use these even at school. also please ensure no one is hitting him at home as he would take out his frustration on other children. try and deal with him with love. please go through this blog. hope u will find it useful!Hey! I find this Parenting blog really interesting. I suggest you have a look too: https://www.parentune.com/parent-blog/love-or-fear-how-do-you-discipline-your-child/771?ptref=sa0l000030g00lf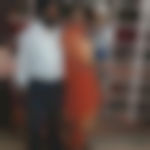 | Jul 18, 2017
same here ... my Son is 2yrs n 11mnths... he goes to Playschool From December... he is also beat to all n use bad Words. ..his Behaviour is out of Control. ..He's not Listen any one..... bt his main Problem is that he has no any right ways to Control him ...Every One (daadi ,dadu, chacha , chachi) also shout on him when he do above all....... plllz Suggest us wht we can do ??? | Jul 18, 2017
Trups! yes I do comprehend your concern. when u r back , u r under time constraint and u have to do so much in so little amount of time . so anger and getting impatient is inevitable. so when u r back home, first thing u could do is hug your child for 5-7 minutes, take him in your lap and ask about the day , talk a lot with him, after which relax for a while and start with your chores with soothing music in the background. Trups ur baby is too small to understand paucity of time. and work pressure on u but he can definitely feel the anger in your voice which can have a negative impact on his psyche . please try and be patient with him and deal with him with love and care. i am sure he would not be able to resist this language of love. hope this helps.
More Similar Talks
Top Parenting Talks