Parenting
Child crying in school Created by

Updated on Jul 16, 2015
My child is 6 yrs old and is in 1st std. He cries a lot in school and don't write the notes. plzz help me in this. Shuld I give him Multivitamin any for Energy or are oll the kids same at this age.
Kindly
Login
or
Register
to post a comment. | Jul 16, 2015
Ur words so so mathching 2 my thinking. .....dear.... M trying my best . Hope...for best!! | Jul 16, 2015
But Preeti, did he tell you why he doesnt want to go to school? Find out what he has to say. When he cries does he get more attention from teacher or you? Have you ever told him that "dont cry i will not send you to school" or have you ever made him stay at home after he cried a lot? Your reaction to his behavior also matters. Dont show your anxiety or dont discuss in front of him with your family members how he cried the whole day in school and feel sad for him. Kids are clever enough to manipulate parents and they can very well understand that you feel sad for him. This could be his attention seeking tactic. Try to tell him all good and fun things about school which he can look forward to. Ask him what he likes to do in school, which he likes the best, the teacher who is nice with him, good part of the day etc so you could use these in your conversation to encourage him. Share your experiences too when you were scared to go to a new place or do new thing. and how you could overcome your fears. Assure him that the people in school are good and friendly. If possible find out from class teacher what exactly they are going to do in the coming week. you could update him on a day to day basis so there wont be any surprises for him. Ask about his day's routine. if he doesn't know let him know what to expect. If he finds too difficult to write, work on his fine motor skills. Invite one of his classmates home so he would have some familiar face in classroom. (you could ask your child who he wants to invite). Most children go through this phase but some take a little longer. So dont worry. He will be fine. | Jul 16, 2015
Ya. carol...... This is his main Reason. ..as u said For some children grade 1 can be challenging with a lot to write, follow the rules, sit in one place for longer time etc.   And he used 2 cry in srkg also.... but not this much as know he cries full tym in school. And avry day he tells me i'll not cry...... but does again the same thing. I m very tensed actually! !plzz help. | Jul 16, 2015
Hi Preeti Kamble, Was he fine to go to school when he was in kinderarten? Has he started crying only this year? For some children grade 1 can be challenging with a lot to write, follow the rules, sit in one place for longer time etc. As Simran said, check the reason why he is crying. Any change in environment or routine can also cause anxiety. Is he going to a new school from grade 1, are his friends in a different class this year, is he bullied by some older children, does he have trouble getting along with any child, is the teacher too strict,is it due to the long vacation when he had so much fun and now he is missing his grandparents or cousins, did he get scolded or punished or threatened by the teacher - find out what troubles him. Best is to talk to your child too apart from talking to his class teacher. hope he feels better about school soon.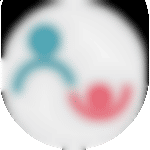 | Jul 16, 2015
Hi Preeti Kamble Pls refer to an earlier parent talk on this topic- https://www.parentune.com/parent-talk/my-daugther-crying-alot-in-preschool/1875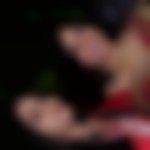 | Jul 16, 2015
Find the reason why is he crying. Is it separation anxiety or is it the fault of teacher , without knowing the problem you cannot find the solution :)
More Similar Talks