Special Needs
child development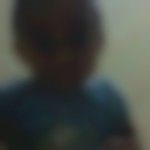 Created by

Updated on May 06, 2017
hi to all.. I find autism features in my child at the age 3. now he is 3. 7 years i taught from the 7 months most of the words... he know a to z words like apple ball to zebra also 1 to 20 nos. in Tamil அ ஃ all the words.. he cannot speak normal conversion.. he blabber already known rhymes while playing or doing activities.. I think his mind is thinking already he known become restless mind... how can i develop next.. I am going to put him in inclusive school next month.. what activities to give him to engage in normal life... don't ask or speak anything... other than studies.. when he saw plane just say plane or orange he hold my hand and point it then say orange...
Kindly
Login
or
Register
to post a comment. | May 06, 2017
pojfn. h looking ut top to up utyioyy | May 06, 2017
hi Lakshmi Karthik! how r u ! u r doing a great job just continue being patient and persistent in your efforts. it's advisable to consult a special educator who could plan IEP for your child and guide u with day to day intervention to get better results. meanwhile u could continue interacting a lot with your child. while he is playing keep talking and saying what he is doing. for instance he is building blocks , u could say " u picked up pink block" . give him enough opportunities to speak up even if he takes time, wait patiently. use non verbal cues as well. make sure whenever u speak to him u come to his eye level. praise him when he responds. imitate his actions just to catch attention. Lakshmi earlier the intervention the better it gets so do consult a special educator or as u mentioned u will enroll him in a special school , go ahead with it. hope this will help u!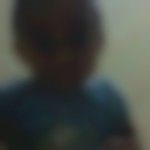 | May 06, 2017
thanks in advance friends... I welcome all the comments to enrich my child development..
More Similar Talks