Parenting
Child hitting mother Created by

Updated on Dec 18, 2014
I have a 4 year old son and he has for the past few days started to hit me. He gets angry and hits or scratches me. He shown anger with me only and not his father. What should i do. please help.
Kindly
Login
or
Register
to post a comment.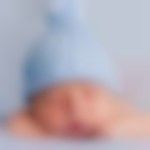 | Dec 18, 2014
Hi Meenu, this is a common problem. all children are becoming aggressive these days. If you think, it is TV stop his TV watching. if it is some child from school, discuss with the teacher. if it is a child in the society, limit the interaction. find the source and then deal with it. | Dec 18, 2014
May be make him a little God fearing also like saying "God does not like children who have bad habits like hitting anyone" and tell him to say sorry each time. | Dec 18, 2014
Meenu, react to his actions each time he hits anyone not only you. | Dec 18, 2014
Hi Meenu ! Whatever behaviour child is exhibiting could have been learnt through imitation. u need to identify the rolé model who could be a sibling,cousin, classmate, neighbour. please make sure that each time child exhibits such behavior u r firm and give same response every time that it is not the acceptable behaviour and there are better ways of keeping his point of view . When child is about to hit you just hold his hand to stop him and tell him be calm and put forward his point of view. if he hits or shouts u will not listen to him. so he should learn the rules of conversation in which no one is allowed to misbehave otherwise the conversation will not happen. So repetitive reminder and correction in polite language will make him change his behavior soon.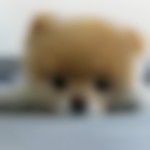 | Dec 18, 2014
Hello Meenu, You could tell your child through some stories of what is not right about hitting older people. Also, explain that if he hits older people, he will be most probably hit back and get hurt. | Dec 18, 2014
Hi Meenu, be strict. And do not let the child do this. If he gets into the habit, it is not nice. Children then start hitting adults.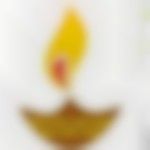 | Dec 18, 2014
Hi Meenu, I think this is a very bad habit children pick up from peers of hitting elders. I don't like it either. So, be strict. When your child is hitting you, hold his hands firmly, to stop him. And look into his eyes and say no. Then move away from the spot. He needs to know who is the boss.
More Similar Talks
Top Parenting Talks