Parenting
child not listening to anyone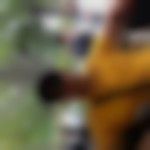 Created by

Updated on Jan 24, 2015
hi, my son is 3+ yr old and he is very naughty and he does not listen to anyone, he do wahtever he wants, we try many things to stop him be liitle harse too, but nothing working out. he start crying if we refuse what his demand or what he wants to do. He watch tv chota bhim whn he is at home most of time try to reduce his time by putting him other activites it worked a bit still not listen while playing he only play what he wants to play at that point of time. He having one elder sister 7yr old. she is calm and nice child , he is totally opposite. he goes to school (pre -nursery) . In school too his action are same not affraid or listen to teacher. he do colour if he like other wise he dont do at home / or in school. Need advise to tackle my naughtiest child . Thanks in advance.
Kindly
Login
or
Register
to post a comment. | Apr 24, 2015
My daughter is 2yrs old n she is very naughty n listen to nobody n if insisted she shouts like anything.... plz suggest some solution. | Feb 11, 2015
at the end of the day you can congratulate him for achieving x number of stickers and that you are so proud of him .At the end of the week you can plan how many stickers he can collect and plan some reward. | Feb 11, 2015
Dear Ashok, Mostly things are suggested here. You can also try putting a sticker chart for your son, I have found them to be very effective. Set some simple rules for eg : Rule1 - you will switch off the tv once you have consumed your tv time. (offcourse you will have to remind him that only 5 min .. only 2 min are left ) but if he doesn't fuss once the time is over and smilingly switch it off he will get one sticker. | Jan 28, 2015
Dear Ashok, you may have a read of the following blog on tips to manage this situation. Here is the link-- https://www.parentune.com/parent-blog/how-to-say-no-to-a-child/390 Hope this helps too.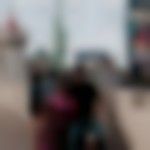 | Jan 27, 2015
Thks Monika | Jan 27, 2015
Ashok Tehlan, sometimes it happens that children do not listen, because they know, that if papa doens't listen, mom will or dadi will or dada will etc. So, it is important that when it comes to disciplining him, saying no to him for something, everyone needs to do so. It shouldn't happen, that you say no and someone else agrees. Also, It would be good to put him in a sporting activity like a team sport at school. here he will spend his energy and also learn to be a part of team and follow instructions. | Jan 27, 2015
Hi Ashok Tehlan, Shikha has said some very good things about time table. i will add that bringing up children requires parents involvment. It is easy to dictate to the child, switch off the TV, play with your toys, but children will not do it, unless you sit down with them. So, take time out to play more with your child. also, i have realized even in my own house, chota Bheem is very bad for children. it teaches them aggression, to kick and punch, to scream. Even if it shows good wins over evil, do you really think a 3 year old child will understand the concept of good or bad? restrict Tv time and spend more time with him. when he sees the fun of playing with papa and mummy, he will enjoy himself more with you and gradually you will see a change in his nature. he will calm down, listen more to you, and develop better also.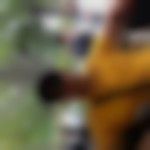 | Jan 26, 2015
Thks Shikha, i totally agree with you, try to give more time to him and keep him busy in some activities and approach him more friendly manner. | Jan 25, 2015
Hi Ashok! Kids are a bundle of energy. They would not stop until they have expensed it all for the day. kids start retaliating if we say NO to all or most of their demands. So best would be that we try and understand the child and find out what works with him. I am sure we all would agree to this being strict with the child might work for few days but later on child would again start disobeying our instructions. You could make a plan for the day in which time should be allotted for all activities including studies, fun, activities and time for sleep. It is advisable to sit with the child, rather than dictating telling the child politely what you expect from him, how you want things to happen and what he has to say about it. Some times the child might want to negotiate and say 15 more minutes of play time or watching TV should be allowed to him. Do give in to their demands once in a while and allow them their extra 15 minutes. But do give forewarning if it exceeds 15 minutes he will have to loose out on other activities planned. to cut down on TV time,you could make him join extracurricular activity depending on his interest. This way he will get time for everything that too with u r consent. Please try and stick to the schedule planned more or less With Lil relaxed rules on weekends. Once the child starts following fixed time schedule for studies, TV viewing, and other activities he will not feel the burden and would enjoy it. Each child is unique and even siblings ought to have different behavior patterns. COMPARISONS come naturally but the more you would avoid doing it and respect the child for what he is ,the better u would be able to understand him and help him.
More Similar Talks