Child Psychology and Behaviour
child psychology and behaviour Created by Updated on Nov 26, 2016
My son is 5year 2months , he starts crying even for the small reason, he doesn't listen to my words, he doesn't share the toys with others he starts crying if anyone takes his toys . I told him so many times but he doesn't, I want to be as a friend with him but how . he doesn't listen, results me shouting at him a lot. he doesn't know how to behave with others also, plz tell me how can I teach him that how to behave with others and how can i behave with him to become as his friend.
Kindly
Login
or
Register
to post a comment.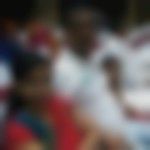 | Dec 14, 2016
Good evening Mrs Jaya Sree, 1st of all this a normal issue and most have the same issue. Do not see it as problem. Just let your child be as he wants to be with the other children around him and they will be happy few minutes after. And regarding your child crying do not react to each and every incident, but observe what he is doing. And you both the parents behave in a loving manner with each other in your house. As any child will be observing how the elders are behaving and dealing with each other in every circumstance. Be calm and he will growup fine. Do not over react, no shouting back, be utmost calm. | Nov 28, 2016
hi jayasri, first of all you are not alone, a lot of moms face such issues around this age. I have a few suggestions for you. when it comes to teaching your son to share toys - next time before you have his friends over ask him to sort out the toys he is happy to share and those he does not want to share. Do this activity together and put the toys he does not want to share in a cupboard and make a deal with him that he must share all the toys kept outside. when it comes to crying for everything... first u could look for a moment when ur son is in a mood to talk for a couple of mins and you could tell him that crying is not a solution to problems words are. and while doing this you could prepare him and tell him that you want him to understand how you feel when he cries for everything. Post the talk you practice responding to him only when he uses words. Every time he cries remind him that words will work and be patient with a smile and wait for him to stop crying constantly reminding him that words do the magic. I believe if you practice this consistently you would get the results. Have you noticed any triggers that cause this behaviour for example hunger, tiredness, being rushed? Do keep a tab on that too. :) | Nov 27, 2016
hi jai... I understand ur son feelings ...he thinks tat sharing is like grabbing his very own happiness and the thing is that he doesn't listen to u because he thinks u r against him that is why u scold him... first u stop shouting and try to praise him in front of others children under say to him that he is a very good boy and he is very good in sharing and if he share the toys with others u say u vil give him a chocolate. u try to cheer him up every time to share it vit others .. | Nov 27, 2016
hi Jayasri! hope u r doing good! I understand your worries. I believe he is a single child and so the pampered one too. Jayasri it's quite normal for children to be possessive about their belongings. gradually they can be taught to share their things by examples. for instance u could pull out some of his old clothes and with his hands get it donated to poor children on roadside. also u could donate sweets , toys, eatables on his birthday to poor children.. by this way he will learn , happiness grows by sharing and caring. also u could tell him, why he should be donating and how this will help poor and needy children. about improving your bonding with him, it's advisable to understand your child. hug him often, praise him, motivate him. some children are more sensitive and since they can't express in words whats bothering them they cry out loud or show their frustration through anger. help him express in words how he feels and why he feels so. give him a patient ear. Jayasri this beautiful bond that u share with your child will become stronger when u will try and understand him better and find out what works better on him. avoid doing things that irritate him. hope this will help!
More Similar Talks
Top Child Psychology and Behaviour Talks
+ Start a Talk
Top Child Psychology and Behaviour question
Top Child Psychology and Behaviour Blogs