Child Psychology and Behaviour
Child psychology Created by Updated on Sep 20, 2015
My 6 yrs old daughter has become very stubborn after my second baby.. What can be the causes and how can i deal with her.. My second baby is just 2 months old..
Kindly
Login
or
Register
to post a comment. | Sep 21, 2015
Hi Preeti Vinayak, congratulations on the arrival of yr bundle of joy. As far as your elder daughter is concerned,she has been the apple of everyone's eyes till yr Lil one was born. She was the princess and sole owner of everything and now suddenly she has been asked to share her territory as well her belongings including her parents with another being whom everyone claims to be her sister. And unknowingly the focus of whole house and family even extended family has shifted to this Lil being who doesn't understand what's going on while on the other hand the elder one who understands everything and is analyzing each and every action of yours and consider it as biased towards Lil one. She feels that Lil one is getting undue attention while despite of the fact she was present in this house from past 6 years she is not being given her due share of love ,affection, praise and attention. As parents we cam accomodate a new member in our house as well as life as we have been part of the process from conception till birth. But to expect from a child to do so would be unjust. It might require time as well as efforts from yr end. Try out following strategies: 1. Involve your elder one in taking decisions regarding Lil one for ex which frock she should wear, how she should dress up etc. 2. Praise her for being so caring and a concerned sister. 3. Call her 'Didi' and tell her how Lil one was searching all around for Didi. how much she misses in her absence . 4. Avoid scolding elder one for Lil one. For example if she is fiddling with her stuff, let her do it. Teach them sharing, by giving LO's stuff to her and expecting her to do the same. And showing how much Lil one loves her. 5. Allow her to have her sister in her lap in yr presence. 6. Avoid giving her reasons that since you are busy with Lil one, u can't attend to her right now. Give some practice work to elder one and keep talking to her in between. 7. Avoid sending her to other family members on the pretext of being occupied with Lil one. 8. When she is back from school, hug her, talk to her, be available for her as u used to be earlier. 9. take help of family members in taking care of Lil one once u have fed her. 10. Hug elder one,praise her,encourage her . I am sure seeing no change in yr behavior after the birth of Lil one, she would also be back to her usual self. Hope this helps!.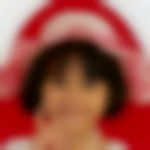 | Sep 21, 2015
Right shikha, my younger one was born when the older one was 4. 5yrs. The points mentioned were the exact things I practiced. I kept my calm n didn't get angry on the older one up to atleast 1-2 months. At one point during the 1st fortnight the older one while playing on the bed was absent-mindedly about to hurt the little one but I just sat with her n explained that see how delicate he is so we must take care. The younger one definitely needs you but the older one see, understands and has a mind of her own. Feed the mind and heart that she is still an important part of the family.
More Similar Talks
Top Child Psychology and Behaviour Talks
+ Start a Talk
Top Child Psychology and Behaviour question
Top Child Psychology and Behaviour Blogs