Child Psychology and Behaviour
children watching horror and love movies in tabs Created by

Updated on May 28, 2017
my daughter is7 year old and she goes to her friends house for playing. there are kids of same age group, but they always watch horror and adult movies in their tabs which is not controlled by their parents even after knowing. Is this correct, can it be encouraged thinking like our kids should be matured enough?? my kid is very much inspired by their behaviour and she is asking me mobile and headphones to watch whatever movie she wants just like them. she tells me about the love scenes which she has watched in those movies whenever she goes there. Please suggest. how does it effect kids behaviour and brain. and also ways to control her
Kindly
Login
or
Register
to post a comment. | May 29, 2017
Thanks to one and all for your comments and suggestions !!.. Will try accordingly.. | May 29, 2017
hi Satya V ! with freedom comes responsibility. I believe ur girl realized that and instead of hiding , shared this with u. u really behaved maturely by not giving your reaction as that would have been a dampener for her and she would have kept things to herself in future. I believe for us to win our child's trust , first and foremost step is to stop judging them and giving our reaction . Satya I believe u being a responsible parent should talk to her , and tell her why it's not right for children to watch such things and what harm it can do to them. also praise her for letting u know about it. this would reinforce her this behavior and in future too she would remain cautious. have faith in your girl and but do keep a watch. coming to her special friends , please have a talk with their parents and plan a way to deal with this. u could invite all parents and their children to a place and anyone who feels she/he can talk about it "y it's not appropriate to watch love making scenes and horror movies" at this age, could volunteer and talk about it, without getting into blame game who started it and whose idea it was and so on.. everone should take equal responsibility. this would not only pass on the message to these children that parents are aware of their activities ,but would also make parents realize their mistakes. hope this will be of help to u!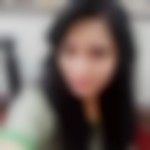 | May 29, 2017
you hv to spend more time with her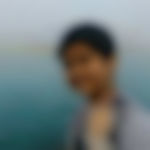 | May 29, 2017
First and the foremost is please stop her going to her friends home. Then for few days you will have to her ample of quality time to entertain herself. You sit and encourage her to watch movies of her age. Apart from that slowly and steadily drag her interest towards some craft works, drawings and so on. This is not the age to watch horror and adult movies. Teach her that such movies will destroy her ability to think and do positive. Sorry to say but what I found is she lacks your concentration and empathy. Today's kids are quite tough to handle then what we were at this age. I too have a kid of same age. So I am a bit more concerned for your daughter. All the best dear. You can make a difference.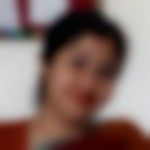 | May 28, 2017
And no Internet access to her..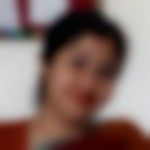 | May 28, 2017
Hello Satya, Tell your daughter firmly but in a polite tone that all movies are not for everyone. Inform her clearly that she is not mature enough to understand her taste in such a young age. Tell her that as her parent you will guide her to the proper path that is suitable for her. Try to divert her attention towards good story books. Engage her in creative activities. Always keep an eye on her. If she asks for tab etc... tell her clearly she will not get those things ....she has to earn those things as a reward for doing well in studies and cocurricular activities. ...and definitely not before 12 yrs. Try to spend more quality time with her. Explain to her that those movies will bring bad dreams to her as those movies not suitable for a young girl.
More Similar Talks
Top Child Psychology and Behaviour Talks
+ Start a Talk
Top Child Psychology and Behaviour question
Top Child Psychology and Behaviour Blogs