Parenting
Child's behavioural isues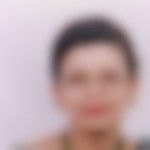 Created by

Updated on Nov 26, 2013
Hi! I an mother of Twins. They are 23 months old. They have been going to a very good day care since 2 months. My elder daughter when back from school sticks to me and does not allow the other child to come to me. secondly she had becomevery demanding(Ziddi). If she wants something she will make a scene. I am feeling really helpless. I have talked to the school to know if someone is bullying hert or somethimg they have told me that both play well with other children anfd there are no issues. Please suggest as to what to do.
Kindly
Login
or
Register
to post a comment.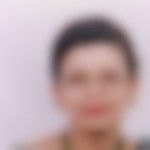 | Nov 28, 2013
Thank you all Anurima, Mr. Shamsuddin and Bhavna for your valuable comments. It has given me relief.. I will try to do as you all have suggested. Thanks again | Nov 28, 2013
Dear Radhika, To start with , ti is perfectly normal of a child to want extra attention from the mother when there is a drastic change in their little lives ( in your case the starting of the day care ). No two children are alike even more so when they are twins, hence if is only natural that one of them wants more attention from you. as other fellow proparents have mentioned , this is also the stage called," terrible two's", hence the outcome of it is the child be dramatic and prone to tantrums. While it may help you to distact the child or pay more attention to one child, making sure that the other child( in this case the less demanding one) also gets the due share of attention form the parents. The best part of children of this age is that nothing is permanent hence this is a passing phase and hopefully your daughter may settle down in some time. | Nov 27, 2013
I agree with what Anurima says. My kid is now 19 months old and he too has started throwing tantrums. My family's strategy is to divert his attention so that he forgets the thing he actually wants. It works most of the times but I am worried that this strategy will work only till he grows a little older. If we do not work on his behaviour then it might be too difficult to change it later. I try talking to my family but since my son is the only kid in the family as of now he tends to be pampered a lot. I hope I am able to influence a change in his behaviour soon. And this is only with one kid. I wish you best of luck and hope that you are able to find a way with your kids. | Nov 27, 2013
What I would say is you need not worry about your child having any behavioral issues now. It is a normal phase of growing up and since it is a phase, it shall pass :) Until then, stick to your style of disciplining and do not give in. I am sure it is more difficult with two kids of the same age. Hope this helps Radhika. | Nov 27, 2013
Hey Radhika. I guess your children are entering the 'terrible twos' :) My 20 month old son has started throwing tantrums and fits too. It started all of a sudden. He too makes a scene if he wants something. It is very likely that your other daughter will follow suit! It is so common and normal for children of this age to play up with the mothers as we are the care givers. You may ignore your daughter when she is going through her fits as if you try to reason with her at that time, it will just wind her up more. So let her take out her frustration and anger. Once she finishes (should be around 10-15 mins) and she seems calmer, you could try to approach her, talk to her calmly and explain why you did what you did (that is not give her something or ignored her). Radhika, the more we give in, the more out of hand it will get and once your children are about 4 or 5 years, then it will be very difficult to control. I had seen a similar pattern with my daughter when she was around 2 years. She suddenly turned into a violent and demanding child. We started with time out, which she hated. So each time she would start misbehaving, I would warn her about going to time out. She would get 3 warnings and then timeout if it continued. She got the message real soon and stopped her behavior before it reached a point where she would have to sit it out.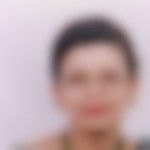 | Nov 27, 2013
Thank you so much for the links administrator.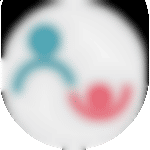 | Nov 26, 2013
Hi Radhika! Thanks for sharing. Here are some links to a similar parent talk and a blog on aggression that may help you. https://www.parentune.com/parent-talk/adamant-behaviour-3yrs-old-daughter/579 https://www.parentune.com/parent-blog/handling-aggression-in-children/198
More Similar Talks
Top Parenting Talks