Child Psychology and Behaviour
child's loneliness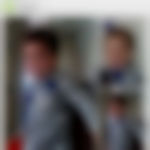 Created by

Updated on Sep 28, 2016
being single parent. my child feels lonely. he is too young to join any academy. loneliness makes him frustrated. and of course it has been affecting his behavior
Kindly
Login
or
Register
to post a comment.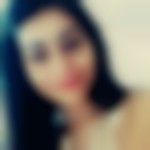 | Oct 08, 2016
hi Neetu. Tantrums are really difficult to handle especially if they are so severe. As I have mentioned earlier I first and foremost believe stop feeling bad about being a single parent. There are many across the world and they do a wonderful job. children generally become and behave aggressive at times when they don't feel. settled from inside. Same is the case with us isn't it? Is there anything/ activity that you do on a regular basis that irritates him? or My specific perso n that you both know may be from family or friends that he dsnt want you to interact with? are most of his friends mother's at home? do you speak about his behaviour on phone with your friends etc when he is around?. the reason I am asking is- some children obviously given their age are a little possessive about their mothers some show it openly, some don't speak and don't like certain things done by mommies . In that case they start doing different things to attract attention or at times to unnecessary harass mommies.... again this needs to be handled very calmly. I can see that your baby is so aggressive... i can imagine what he must be thinking and going through if he dsnt feel settled at all. have you tried to have a long conversation with him eye to eye very calmly as to what is bothering him... or simply ask ' what are you feeling ? what is bothering you? what do you get so angry? idea is to get him talking to know what os bothering him... then is when you can decide what to do to make him feel comfortable and secured and settled.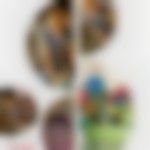 | Oct 08, 2016
hi.. Tanja chitre. ..I hv previously told u about me n my son's ....wat ever you hv suggested to deal my child is realy nice.... but I m phasing his tantrum problem so much... which I m some time unable to deal... he gets angry very quickly if ,does not get fulfill wat he want to do.... even after counselling the things some time he gets convinced but most of the time not... like if he want to go for cycling in odd time .n if I say no don't go now.. we 'll go in evening he doesnt listen... he just want to go .n go... n after not listening he start getting angry... he hit me ,shout. ...he behave badly outside at me if I stop for something wen he shows his adamant behaviour... one day he fought wid his one classmate in school ,he pushed her,n fought ..he is in play school n in nursery .even he behave badly in front of his principal also,I know he must've shouted n cried badly as he does at home ..n his mam said he is very naughty ...he push n hit kids.. n sometime his behaviour is destructive in class,his principal said it's difficult to deal a child wid this type of behaviour.... he is just 4year old.. he is too young ...i feel very bad n worried about being a single parent ..please tell me how can I deal this problem of my son's behavoiur .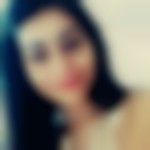 | Oct 01, 2016
dear Neetu Prajapathi.. happy to e- meet you. FIRST AND FOREMOST- no matter how irritated, frustrated, angry and tired you are... never spank/ hit/slap your baby. then comes the question of your son being naughty- there are two aspects to it- do you really think he is naughty just becoz he misses his father? or is he generally naughty.... what would you think if you had his father and still if he was naughty?. please don't associate his naughtiness with he missing his father... he may be generally naughty many kids of his age are.. it's ok... absolutely to be naughty... ok if he is not concentrating on his studies due to naughtiness then there are ways to handle - Try to make studies interesting for him... like maths with onions and potatoes... ask him to give you four then try telling him to take out some to make it only two. show him how can he draw from alphabets like ant from an 'A' cat from a ' C' etc... children like fun element in study - thirdly, no matter how tired you are or angry you are when you come back home ..the first thing you should do is take your child close to you.. hug him kiss him and then ask him about things that should be taken up - if he hits you... don't hit him back! just say oh no see mumma got hurt... please be a doctor son to me and see if it is ok or give me some medicine. overall make it a playful and pleasant environment for him. on holidays take him out to places ..give him ample opportunity to interact with kids... don't try to become his father.... just be a mother who can support him emotionally and physically. if he ever asks you question about his father, please answer him.. do not share bad experience about his father or a bad memory... he should never lose faith in that relation as he will grow up to become one someday.... i am sure you are a wonderful mother. Also, be firm when your child is naughty.. you don't need to hit or shout just say no and be firm. lastly, you need to have some engaging/ hobby activity for yourself too dear. trust me it will help you to remain pleasemt and keep your boy pleasent ..it's not easy but it is perfectly doable. ..let you're boy do naughtiness.. sometimea laugh with him over it.. he is a small boy... while you have to instill discipline don't be too hard... let him enjoy his childhood and you enjoy that too as a mother... forget about the rest... trust me you will have a blast with your baby and develop great trust in your relationship with your child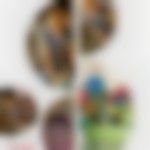 | Sep 30, 2016
Hi ,Tanuja chitre.... here I would like discuss my problem with you which I m phasing. ..I am a single mother of my son ,he is 4 year 1month old... my son doesn't listen wen I say not to do something.. he is becoming very angry day by day.... in school his teacher say he is very naughty? push n hits children's n sometime his behaviour is destructive... n she also says that he doesn't concentrate in class although his mind is very sharp n intelligent he is very active boy.. but due to his mind diverting habit he is not doing gud. .he miss his dad in life, from 18 month he is with me ...because of all this I feel frustrated ,lonely to handle him and many time I scold and slap for his misbehaviour because he hit me n talked very badly to me if I scold him.... he doesn't listen to me ....sometime situation become very pathetic for me... I luv him , he is my life, n hope to live my life... I m working to survive my Son's education ...apart from his school timing he spend only 2. 5hour without me rest i m always there with him .somtime in family he is also scolded by for his misbehaviour .he ask many question n till now he has not ask where is my dad... but one day he will. please help me how to handle my son s behaviour, how to discipline ,how to increase his concentration please help me. .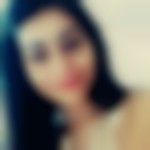 | Sep 29, 2016
Hi... happy to e- meet you here. As you said it correctly u and your son are a family. that's it then! have a blast with your child. i know it's easier said than done, but these are a few pointers that will definately help - Your child should not feel that he is being handled by a single parent. Answer all his questions properly. ask your distant relatives etc to speak of good things, activities etc in front of your child... no family and related discussions! - keep some activity routine with your child such that you involve other people like his friends on a play date... taking him out to some workshops... reading clubs... you will have to put in special efforts here as you may need to get into activities that are generally done by fathers but don't shy away... trust me your child will love it.... he will not feel the need for anyone and will look at you as his great mommy - even if your child is posed difficult questions from outside and he comes and asks you... don't avoid them.. answer each and every question.. with stories and examples... - lastly, keep him engaged.... give him opportunities to mix up with children his age... you be there for his emotional support and just make sure you remain strong to make him feel strong and not lonely. you and him will both have great time learning new things and exploring newer ideas :) | Sep 28, 2016
Hi Kanika, I can understand that he wants company, you may arrange for a play date with children of his age in your society. Like I said earlier as well you may get him books as well so that he can read them , enjoy them and doesn't feel lonely. Being a single parent is difficult what with having to perform duties of both mom and dad. So be patient and talk to him every evening talk about your day with him and ask him about his.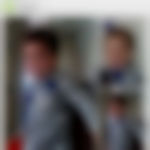 | Sep 28, 2016
me and my son are the family. being alone he wants company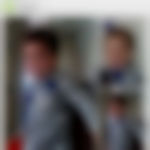 | Sep 28, 2016
me and my son are the family. being alone he wants company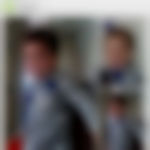 | Sep 28, 2016
age is 3years and 3months | Sep 28, 2016
Hi Kanika, exactly how old is your child? You may introduce him to the world of books and he will never be lonely again. There are interesting age appropriate books on science, gadgets, animals whatever he is interested in.
More Similar Talks
Top Child Psychology and Behaviour Talks
+ Start a Talk
Top Child Psychology and Behaviour question
Top Child Psychology and Behaviour Blogs