Parenting
Chile behaviour Created by Updated on Aug 31, 2015
Hi , My son started behaving strange suddenly. while playing with the kids he holds the neck of the other child with his two hands. he is not in anger mood. he is playfull mood but not sure why he is doing so. we tell him not to do that. it hurts the other child but he is not understanding. please suggest how to stop this.
Kindly
Login
or
Register
to post a comment. | Aug 31, 2015
Hi Jyothi Urla! kids do keep coming up with behaviors which they might pick up from adults,television, siblings,agemates etc. Sometimes their action is just their own innovation with their own logic behind it. U could talk to the child and discuss why does he do that? May be he comes up with an explanation. Make sure it is a discussion and not a scolding or a blame game as in that case he might try and defend himself rather than giving an honest answer . You could help him draw on a topic _ playing with friends in a park to understand what goes on in his mind. At times children themselves do not realize that they have been doing something which might hurt others. In that case as well, u might tell the child that it could hurt the child, he might be bruised or could stop breathing too. In case child doesn't realize what he is doing,u could take a picture and show him later. And tell him in firm language not to repeat it. please avoid scolding the child in front of his friends or when he is outside. You could remind him before leaving home to be careful not to do so. Don't worry Jyothi, children learn and unlearn behavior very quickly with adult's help. In no time he would unlearn it too!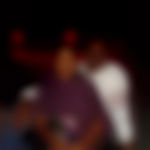 | Sep 01, 2015
Hi Shika. thank you for your response. he cant explain what he wants and why he does. still cant tell many things. we dont play any movies or other shows in television to c and learn but not sure how and where he learnt. his teacher asks me if had watched any movie but no he dint. i tell him gently not to do it might hurt his friend. and if i ask him to say sorry he will say sorry but next time again he will do the same.
More Similar Talks
Top Parenting Talks