Health
chor daant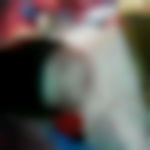 Created by Updated on May 30, 2016
hi all may be few of u aware of my morning post regarding vomiting , cold and cough and not taking milk for my 4 month. old daughter went to paediatrician he checked and said nothing is wrong and everything is fine neither she has cold nor any other problems but still she is not taking milk and vomits most of the tym. so for this he advised for an ultrasound ill think over it but my question was my mother checked her pallet and she found chor daant (a needle type something under his pallet) told to paediatrician he said there is nothing such thing exist whereas every other are saying the same that she has chor daany so any of u aware of it what it is and what to do so that it get disappear and she starts to take milk lyk before right now she doesn't takes bottle nipples inside her mouth only she plays with it by pressing it by her gums plss help me mothers im very much worried
Kindly
Login
or
Register
to post a comment. | Jan 28, 2020
Plz Chor dant k BRE m btye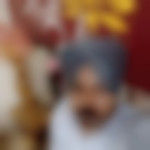 | Nov 09, 2019
Please tell me the guy name and address Jo Chor daant theek karta ho, in East Delhi 110051. My no. Is 9650167620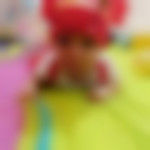 | Apr 16, 2019
hi to all.. babies ko aksar chor dant nikal jaty hain.. meri saas k pas bohat bachy aaty hai relative main se he.. or woh press kr k bithati hain.. even pori jaan laga k dabati hain.. bacha osi waqt rota hai then normal hojata hai..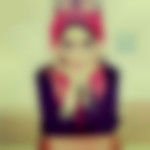 | Jan 24, 2019
My daughter is 5 months old n she has the same problem like praveens child tell me what to do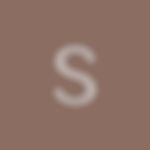 | Dec 28, 2018
Hi Praveen I read ur query related to chor daant, i am also facing same issue last 20 days with my 4 months daughter... so could u pls let me know what u did for ur baby so that she could had BF again normally... pls give some details which i can use for baby also... many thanks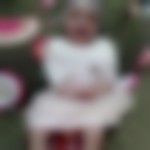 | Apr 08, 2018
My daughter hv also a same prblm. she is 5 month old. every one say that she hv chor dath but whn i consult wid doc he suggest 1 medicine called calcarea phosphorica.. n den main 4 month se isse de rhi hu.. n now she is fine..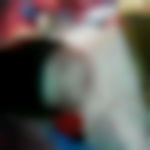 | May 31, 2016
thnx Tejal for ur concern yes im doing what my paediatrician told me he is good nd knw my family personally so ive a full faith on him :) | May 31, 2016
Praveen I read your yesterday's post and today's also, after reading I will suggest go what doctor says and also if it's possible then consult one good dentist that will also satisfies your query as on tooth front they may tell you better. I totally agree it's very frustrating when child don't take food then on this matter, I will suggest keep her breastfeeding and consult pedc if you can feed through bowl and spoon. (lot of consultation from doctor is suggested but rather taking homely way good pedc suggestions are good for baby). God bless your family. And one more thing before taking any step do take second reference.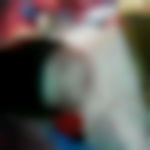 | May 31, 2016
not yet but thinking to call one of my frnd who is a homeopathic doc will talk to him today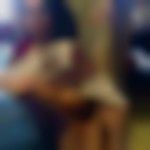 | May 31, 2016
Amrita Mazumdar Pokkunuri
Hmm... Your anxiety is justified. Can you try homeopathy?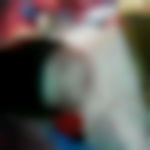 | May 31, 2016
and thnx for the link i read it completely :) and plss don't mind if i was harsh in my comment but by baby not taking milk properly from a month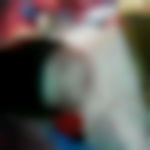 | May 31, 2016
i agree wid u firstly i also told them that there is no such thing exist and i still agree wid my paediatrician yes her weight increased this month but at a very slow pace she just gained 400gms this month and my paediatrician told me that he doesn't find any problem because if she is gaining weight this means there should not be any problem wid her but if she is vomiting from a month go for an ultrasound and i guess slow pace in weight gain is because of her vomiting and reduced feeding which could be because of needle type of thing on her pallet i personally put my finger inside to check it its quite sharp and it's exactly on the area where nipples touches so may be she is feeling uncomfortable while feeding that's why i askd here anyone knws abt it what it's?? and how can i dissolve it. i knw i myself feel uncomfortable if there is anything in my mouth which creates problem i completely agree infact i had a argument with my wife when she told me abt chor dant and all that there is nothing lyk that... but when i personally touches it i feel uncomfortable so i don't knw what it is but it could be the reason for her not feeding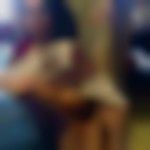 | May 31, 2016
Amrita Mazumdar Pokkunuri
Read from the following link: https://www.breastfeedingbasics.com/articles/nursing-strike . If I was in your place, i would do as the paediatrician advised. It might sound very rude to you, but at times you need to close your ears to what your family members might tell you. Go with your doctor. if you are uncertain seek second opinion from a different doctor. Also, did you check weight? Has it increased? Is your paediatrician concerned?
More Similar Talks
Top Health Talks