Babycare
Chronic Constipation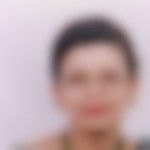 Created by

Updated on Dec 23, 2013
Hi! My 2 year old daughter is suffering from Constipation from last year. It has turned Chronic now. The Gastorentritic peadiatrician ha advised stopping of milk, bakery products. The problem is that my daughter is very choosy while eating. She eats everything which is prepared at home, but demands milk and biscuits in between time. Please suggest as to what to do and what foods can be given in between meals. Thanks
Kindly
Login
or
Register
to post a comment.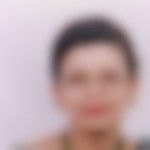 | Dec 27, 2013
Shikha I am giving her Duphalac as suggested by the ped. It is lactulose | Dec 26, 2013
It is advisable to give lactulose solution. pls consult ur doc regarding dosage.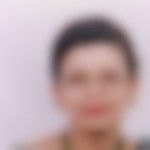 | Dec 26, 2013
Hi Deepti, I have tried Gripe water also but it did not help. Poor girl is weak now with that constant anemma. I am now getting worried as she is refusing food. | Dec 26, 2013
My 3. 5 years baby have same issue. No medicine is effective for him. I have given allopathic as well as homeopathic medicine as per doctor's advice but no solution. He likes to eat apple and salad daily but not effective. I have noticed papaya is helpful but he don't like to eat regular basis and banana creates more hardness in his stool. Any solution. | Dec 26, 2013
Hi radhika, if available at the chemist, please give her gripe water. My daughter had the same problem and gripe water was the only solution. Other than that add lots of papaya and ripe bananas to her diet. Also my doc recommended a sodium phosphates enema bp. This works like magic, it softens the stool n helps the tummy to get cleared. Pls ask your doc before using it. Give her lots of butter, ghee n sugar in various forms. If u want to give milk... give warm milk n hi fibre biscuits.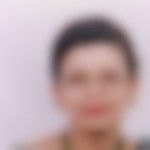 | Dec 24, 2013
Thanks Shikha and Ritu. Ritu, Could you please tell me the name of Homeopathy medicine you gave to your daughter. Thanks | Dec 23, 2013
Hi Radhika, my baby is comparatively small but this is what my doctor suggests always - boil little water with ajwain and then add milk or have you tried homeopathy medicine? My daughter once cried a lot due to gastric problem and homeopathy drops helped. | Dec 23, 2013
Hi Radhika! Constipation is one problem in children which needs changes in lifestyle, diet pattern and sometimes requires medical procedures. it is advisable please add more of excercise, physical activity, lots of fluids as well as fiber to child's diet. As advised by the doctor u cud do away with processed food such as things made of refined flour such as breads, cakes, biscuits, Maggie, pastas, burgers etc. u shd also avoid packed juices as these are devoid of fiber and lead to constipation. U shd add lots of salads such as cucumber, radish, beet root, lettuce etc. fruits such as papaya, pineapple, guava, plums, apple, etc, it is advised add lots of fluids such as vegetable soups, sharbats, nimbu pani, etc. the snacks which can be given in between meals include boiled chana chaat, boiled kabuli chana chaat, upma, poha, dalia, fruit chaat, murmura peanut roasted chana chaat, fruit custard etc. hope this helps!
More Similar Talks
Top Babycare Talks